10 Weirdest Restaurants In The World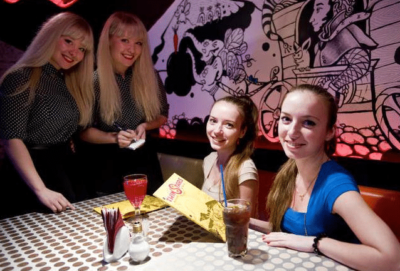 10. Modern Toilet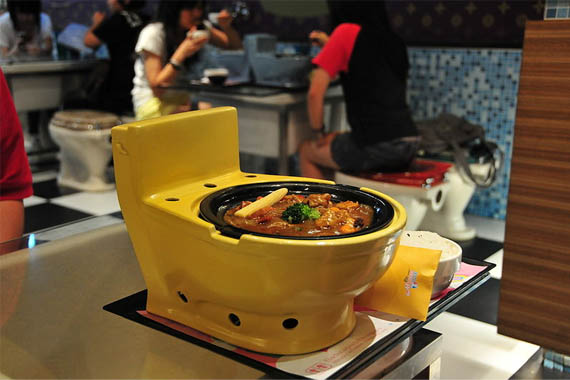 Yep. You've guessed it – a restaurant that is designed around the idea of toilets. Located in Taipei, Taiwan, your chair is a toilet on a checkered floor or coming out of the side of a tiled wall. Ice cream in the shape of poop and even bowls in the shape of toilets! Pretty gross but it's surprisingly popular!
9. Cabbages and Condoms
You must be thinking, "did I hear that right?" Yes. You did. Cabbages and Condoms is a restaurant in Bangkok, Thailand that features condom inspired décor like flowers made with Trojan petals, waitresses who wear condoms on their heads and free condoms.
8. Fortezze Medicea Restaurant
Located in Volterra, Italy, you'll be served in a jail like setting complete with plastic utensils and being served by ACTUAL inmates. You can also pay to get treated like a prisoner and can pay to sleep in the jail.
7. Christon Café
In the heart of Tokyo, Japan, this café is inspired by the world of religion. Except in the most bizarre way possible. The menus are shaped like coffins while crucifixes and Biblical statues surround you.
6. Heart Attack Grill
Located in Las Vegas, USA, all of the food is made in the unhealthiest way possible. Featuring a Quadruple Bypass Burger with not three, but FOUR patties, this restaurant serves anyone over 350lbs at no charge at all. Not sure if this is looking great for USA's image. The theme of the restaurant is nurses and a hospital setting.
5. Robot Restaurant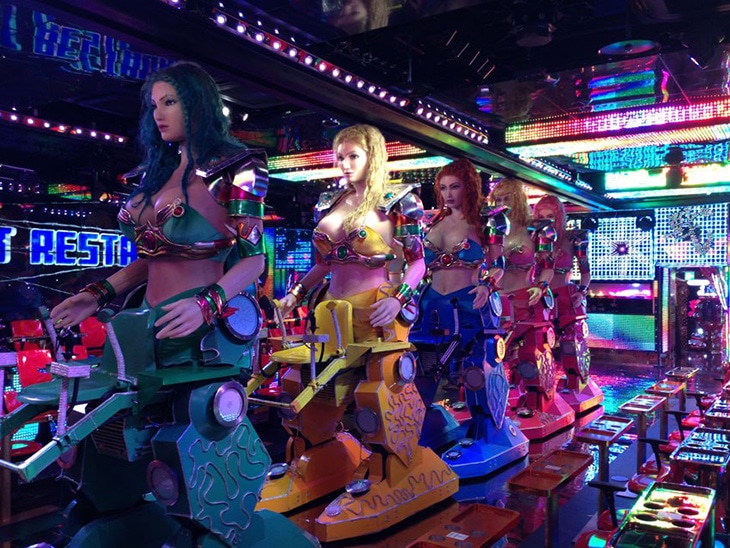 Another located in Tokyo, Japan, this restaurant is like the adult Chuck-E-Cheese. With dances and performances by robots and half naked women, there are strobe lights and loud music. This place is pretty much a high-tech club that's a tad classier and with better food.
4. Dinner In The Sky
You can find this attraction in multiple locations, but for this, you'll be in the sky for sure! If you're a hungry daredevil, be ready to become strapped in a seat high above a city to eat dinner. Three chefs create their concoctions to serve you high in the sky.
3. Ithaa Undersea Restaurant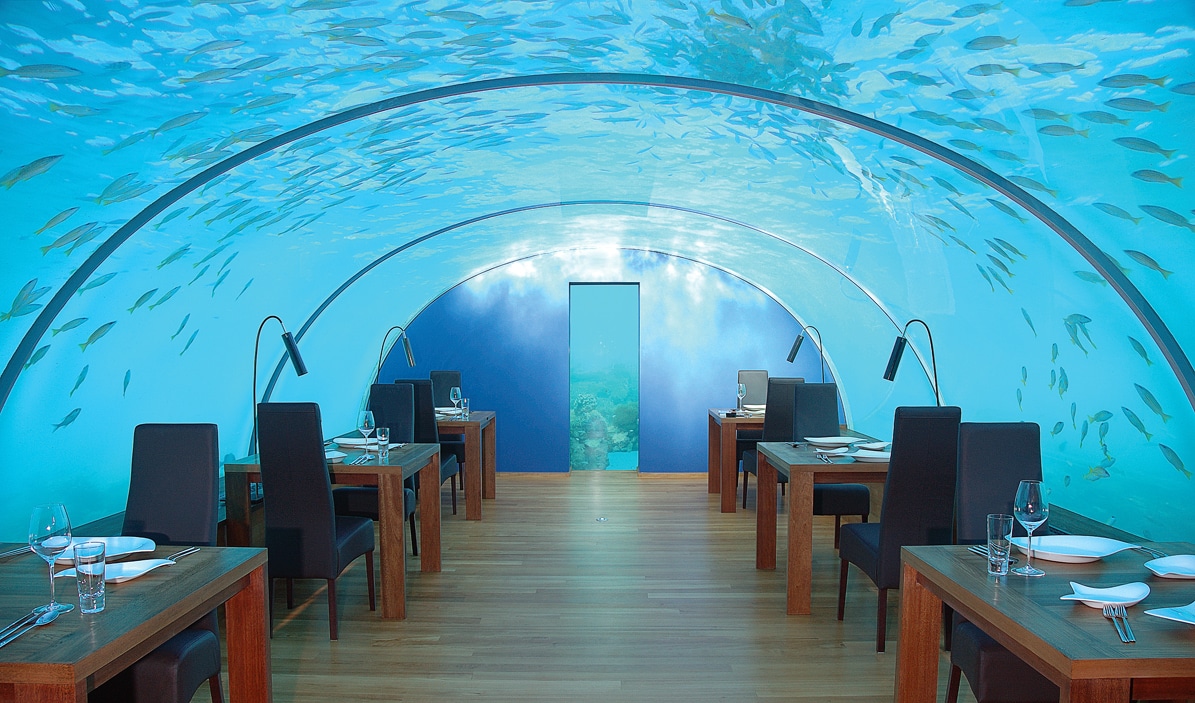 Located in the Maldives, specifically on Rangali Island, you can have your luxurious seafood dinner under the sea. You will be in a submarine type setting with a clear, rounded roof to see the water and the fishes swimming all around and above you. It's pretty cool but not for the anxiety ridden.
2. Disaster Café
Located in Lloret de Mar, Spain, you'll be able to eat dinner during a simulated 7.8 earthquake! If you plan on living in the ring of fire any time soon, this place may be a great training area so you can enjoy every meal you have, even during an earthquake!
1. Twin Stars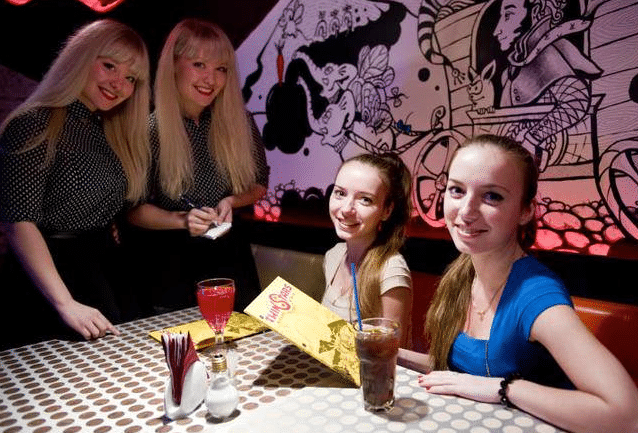 Located in Moscow, Russia, this is a restaurant that strictly hires identical twins. If you ever wanted to make money on being a twin without doing something explicit, then head to Russia! Twin Stars proves that there is someone who appreciates your roots no matter where you go.
Date Modified - 04/30/2021