5 Must Have Food Apps For Your iPhone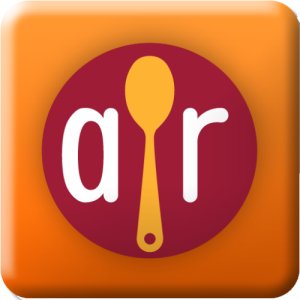 5. Urbanspoon
If you love food and you love gambling, this is the perfect app for you.  For the spontaneous restaurant testers, all you need to do is try this app. What it does it takes three factors and puts them into three columns. These factors are: type of food, price and neighborhood. When you shake your iPhone, it spins the three columns like a slot machine. When done, it gives you a result and a new place/type to try. You can also customize what the columns have as results. Pretty cool, huh? Never be bored with a date again!
4.  Dinner Spinner
This is like the same as Urbanspoon, but if you like to cook and enjoy a meal at home. What you do is have three columns that you can customize and when you shake the phone, you can create and make combinations of 40,000+ user submitted recipes to try at home! Presented by AllRecipes.com, this is a great app that allows you to stay in by yourself, with friends or with your significant other.
3. Frosting
Okay, so maybe you want to play a food related game. Frosting is an app that lets you have your own virtual bakery. With addictive gameplay, you can make juice, coffee, tea and food for customers. It gets busy and you may need to start certain rounds over, but the repetitiveness is what makes it addictive!
2. OpenTable
If you've ever had no time to make a reservation via the phone (as in a call) you can now make them via this app called OpenTable. Make that date super memorable and be on top of things without letting the other person know. Over 15,000 restaurants are included in the database for OpenTable and you can also earn rewards points, virtual dinner invites to your friends and more!
1. Alfred
Kinda like Siri, this app helps you with your food choices. Albert asks you a series of questions that help you narrow down your choices for restaurants. Once he gets to know your preferences for the day, a compiled list of matching restaurants will show! The best part is that this app is free.
Date Modified - 09/20/2018