A&W Restaurants Nutrition, Prices & Secret Menu [Updated Oct 2023]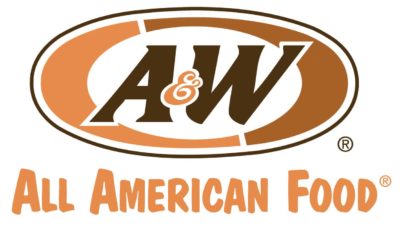 A&W Restaurants is one of the most recognised names in the North American food industry. It got there a couple of decades before the mighty McDonalds. It's practically a senior citizen when compared to the likes of Quiznos, Papa John'sand Jimmy John's, and it even got there before White Castle.
In fact, A&W Restaurants is recognised as the oldest fast food restaurant in the world. This was the chain that kick-started a multi-billion industry. It's the chain that changed the way we eat on the go and the chain that has helped to feed the world for close to 100 years now.
Year Founded: 1923
Style: American, Fast Food
Locations: Approximately 1,200
A&W Restaurants may not be the biggest chain around. In fact, it's not even the biggest when it comes to American fast food, as everyone from the 60+ year old Burger King to the relatively young Five Guys has nudged ahead of it in terms of locations and wealth. However, they don't come much older, much more experienced or much more adored than A&W Restaurants.
The A&W chain began with a simple root beer stand, which was opened in 1919. This was followed by a drive-in restaurant in Sacramento, California, 4 years later. This was the very first drive-in restaurant to open in the country and it proved to be very popular, even though they were still primarily selling root beer.
They began franchising in 1925 and the model proved to be hit, with many franchisees getting onboard. The original owner of the root beer stand, Roy Allen, sold the company in 1950. By then, the A&W brand was big enough for him to retire on a fortune.
They opened their first international store in the 1950s and before the decade was over they had over 2,000 locations, including ones in Canada. In the following decade they spread to several eastern markets. They peaked in the 1970s, when they actually had more locations than McDonalds. But A&W then changed their franchise model and many of their franchisees refused to sign new contracts.
Their location numbers plummeted, but they steadily built themselves back up and have now levelled out at a respectable number.
A&W Menu
As pioneers in the fast food industry, A&W have established many firsts. In the early 1960s, a manager at one of their restaurants was asked to add rashers of bacon to a cheeseburger by a persistent customer. He relented, and thus the Bacon Cheeseburger was born.
This is astonishing for several reasons. Firstly, because it took that long for someone to realize that bacon and burgers went great together; and secondly because that customer was technically the first person to use a secret menu hack, and that restaurant was the first one to offer a secret menu, even if they didn't realize that's what they had at the time.
Root beer is also prominent on this menu. That's what A&W are famous for, and their root beer floats are still the best. Customers can get really passionate about these floats. So much so that there is a large community of patrons who collect A&W mugs. It sounds crazy, but there are actually many different mugs to collect, with the brand catering for this community and for their legions of repeat customers.
In many locations, they still make their own root beer on site, but others buy it in.
A&W Secret Menu
A few surprise menu items from an A&W location in the east.
There are said to be more than 35,000 food combinations on the A&W menu. As a result, the A&W secret menu has quite a few items on it and is worth a look for all fans of this chain. The size and age of this brand also helps to keep this menu well stocked.
The A&W secret menu is not quite as big as the Burger King secret menu or the McDonald secret menu. They may have invented the Bacon Cheeseburger and they may have revolutionised one of America's oldest soft drinks. But they haven't quit jumped on the secret menu train as much as many of their rivals.
The A&W menu isn't as big as many other fast food menus, which also limits the A&W secret menu somewhat. Still, whether you're a life-long fan of this chain, or you're just looking to discover something new, it's worth checking these menu hacks out. We also have an A&W Root Beer Recipe if you want to make this famous drink in your own kitchen.
A&W Nutrition and Calories
This is full-fat, full-sugar food that is unashamedly bad for you but absolutely delicious at the same time. The Papa Burger will add close to 600 calories to your daily total, 13 grams of which are fat. That sounds bad, but it's actually slightly less than some of the biggest burgers from competing chains and it also comes with 34 grams of protein, which is a positive upside
You can expect more from some of their bigger burgers, but not by a great deal. Add a root beer float and a side or two and you will have over 1,000 extra calories to burn off. There aren't a great deal of healthy options on this menu. There are a few alternatives, but if you're on a diet, then you probably don't want to stop by your local A&W.
To learn more about this, read our guide on A&W Restaurants Nutrition Info.
A&W Menu Prices
The famous A&W root beer. This is often produced in the restaurant and sold on tap.
You can get half a gallon of the famous A&W root beer for just $3. An Original Bacon Cheeseburger Combo meal, which could well be the first secret menu item ever, comes in at around $7. That may sound like a sizeable amount for a burger. But you also get a side and a drink for this, both of which usually cost a couple of dollars each.
If you want the true A&W experience, we would recommend the Original Bacon Cheeseburger with an order of fries and a draft root beer. The Papa Burger is also worth an order, as are the famous Coney Dogs. As with the Original Bacon Cheeseburger, both of these can be ordered as a combo.
Overall, you can expect to pay less at A&W than you would at newer chains like Five Guys and Carl's Jr. However, the burgers are also a little smaller and you generally get less food for your money. They are roughly in line with super-cheap, simple menus like the McDonalds menu and the White Castle menu.
A&W Location
An A&W drink from one of their many oversea's locations.
There are over 1,200 A&W locations around the world, and these are spread across 16 countries. That number increases somewhat when you include A&W Canada. This still carries the famous A&W brand name and as far as the customers are concerned, it's the same company. But the Canadian branch has actually operated as a separate entity to the rest of the company since 1972.
The Canadian arm is known as A&W Food Services of Canada, and it is responsible for around 1,000 locations across the country. In fact, McDonalds are the only fast-service burger chain with more locations than A&W in Canada. The brand has always performed very well here and has continued to be one of the biggest influencers in the Canadian fast food industry.
A&W Store Hours
A&W store hours differ from location to location and from country to country. In most cases, they open at between 7:00am and 8:00am in the morning and close at between 9:00pm and 10:00pm at night. These hours are reduced slightly during weekends and even more on Sundays.
Date Modified - December 4, 2017