Chevys Fresh Mex Nutrition Info & Calories [Updated Nov 2023]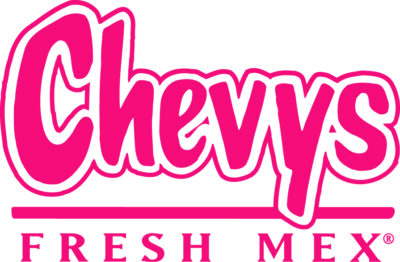 If you take a look at our Chevy's Nutrition Info table, you might be pleasantly surprised at what you find.
We're always being warned away from food served in big chain restaurants. That's because a lot of this food is made to be served quickly and cheaply. It doesn't require a great deal of skill to prepare, it doesn't use many fresh or expensive ingredients and as a result, it can be served cheaply to people looking to eat on the go.
But casual dining chains are a little different, and Chevy's is very different. This is Mexican food, but it's unlike any fast food chains that focus on the same cuisine. They use fresh ingredients and they adhere to authentic recipes as much as they possibly can. As we discussed on our Chevy's Menu Prices page, this results in food that is a little more expensive for the consumer. But as you can see from our Chevy's Nutrition Info table below, it also results in food that is healthier.
Chevys Nutrition Info
If you're worried about the fat or the calorie content of the dishes mentioned below, then keep reading. Below these Chevys nutrition info tables we have info on healthy options, gluten-free options, vegan/vegetarian options and how these calories compare to other menus from other restaurants. So, don't despair, they might not be as calorific as you first thought!
Chevys Calories
Chevys calories are not that bad. For the most part, they are what you make of them. For instance, if you're happy to indulge then load-up on the guac and cream, throw a fistful of cheese on there and fill it full of all those other naughty ingredients. If you're looking to cut back on the calories and the fats then omit the cheese, choose salsa instead of cream and guac, and order it in a bowl instead of a wrap.
Salsa is actually a great low calorie ingredient. It adds spice and depth to your taco or burrito without adding too many calories. You can also use fresh avocado instead of guac, fresh beans instead of refried beans, and brown rice instead of white. All are good ways to cut down the calories. Check with the below Chevys nutrition tables to learn more.
Chevys Healthy Options

Contrary to everything we said above, there are still plenty of fattening foods on this menu. You can see this for yourself in our Chevy's Nutrition Info tables. But these are easily avoided, and even the dishes with more fat and more calories have some benefits to them.
Thats because Mexican food focuses on a few key ingredients, all of which fall into the category of "superfoods". We all know how good avocados are for us. This is a primary ingredient in many health food shakes like those sold at Jamba Juice, and it's also something that the health-food community raves about.
But tomatoes are also incredibly healthy. In fact, recent studies suggest that one of the main reasons people in the Mediterranean live longer and are healthier than those from other regions, is because they eat a lot of tomatoes.
Beans are also very good for you. They are packed full of nutrients and are also a great source of both fiber and protein.
So, if you're on a diet and you want to stay healthy, choose something loaded with all of these ingredients. Maybe with a little high protein chicken or fish thrown in for good measure. But even if you pig-out, going for something heavy on sour cream and cheese, you'll still be filling-up on what your body needs if it contains plenty of tomatoes, avocados and beans.
Chevys Vegetarian Options
The problem with being a vegetarian at cheap fast food chains is that you can really taste the cheapness at times. Once you take out the meat, the gravy and other thick sauces and focus just on fresh veg and beans, you can taste when you're being fed processed, low-quality foods. Thankfully, that's not the case with Chevys.
You can taste the freshness in each bite and it makes for a great experience whether you're a vegetarian or not. There are plenty of bean and vegetable dishes to load up on and after sampling them you will have no qualms about doing so. This is one of the most vegetarian friendly chains we have covered on this site. Most Mexican food is generally very good for vegetarians and because of its focus on fresh and quality vegetables and beans, Chevys is even better.
As for Chevys nutrition, you can't get much healthier than a fresh veg burrito or taco. Don't feel guilty–just load-up on the greens and tuck in.
Chevys Vegan Options
There are many vegan options on the Chevys menu as well. The veg, the rice, the beans–everything is good. You just need to remove the cheese and the sour cream and you have something that is guaranteed to be vegan. As far as we know there are no hidden meat products or dairy products in Chevys dishes, so if it looks like it will be vegan friendly, then it probably will be.
Everything on the menu is also marked if it is vegan, so be sure to look out for this symbol as you're browsing. Our favorites include simple burritos packed with healthy rice, veg and beans and then topped with salsa. It's the basics of Mexican fast food and it's all vegan.
Chevys Gluten Free Options
While vegetarian and vegan options are easy to come by on this menu, gluten-free options are not. As you can see from the Chevys nutrition tables above, there is a lot of starchy, gluten-packed carbs on this menu. There is no gluten-free wrap, so you'll have to give the tacos and the burritos a miss. They are one of the best things about these Mexican fast food chains, but they are also filled with empty carbs. So, skipping them will help you to avoid gluten and it will also help you to cut down on the calories.
If you want to give these wraps a miss then just order the contents of a burrito in a bowl instead. You can also have it wrapped in lettuce, but this can get very messy so try to limit the wet ingredients or be prepared for a mess. We don't have much info on lettuce wraps on the Chevys nutrition tables above, but you can calculate the total calories by focusing on the individual ingredients and adding them together.
Looking for the nutrition facts for everything on the Chevys Fresh Mex menu? We have the serving size, calories, fat, protein and carbs for just about every item that Chevys Fresh Mex offers.
To start, we've sorted their food offers into categories: .
Is there a menu item from Chevys Fresh Mex that we're missing, or you'd like to see? Let us know!
Date Modified - 10/14/2023