Del Taco Secret Menu Items [Updated Dec 2023]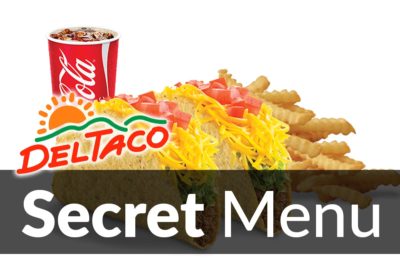 The Del Taco secret menu is just as diverse as the secret menus offered by the likes of Taco Bell Secret Menu. Make no mistake about it though, this is not a clone of Taco Bell. Not by a long shot. As a result, Del Taco the secret menu, as well as the standard menu, is completely different.
Del Taco is open 24 hours a day and 7 days a week. This means that it attracts a certain clientele that other restaurants just don't get. To put it simply, there are a number of blurry-eyed, hungry souls passing through these doors every night. And all of them are eager to get their fill of Mexican food.
The following Del Taco secret menu items relate both to the "Del Taco Stoner's Secret Menu" and to the "traditional" secret menu, for want of a better word. So, whether you're on the munchies and are seeking something to make the night complete; you're drunk/hungover and have a void to fill; or you're just looking to grab a bite at lunch, the following can help.
Date Modified - 10/30/2023