Kentucky Fried Chicken (KFC) Nutrition, Prices & Secret Menu [Upd. Sep 2023]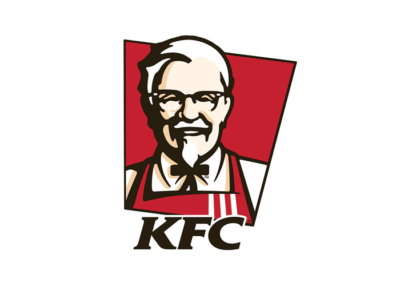 KFC has served delicious fried chicken to the masses since its establishment all the way in 1930. It's the 2nd largest fast food chain in the industry, boasting a massive 18,000 locations in more than 120 different countries. Despite its classic appeal, crispy chicken and mouthwatering sides, however, the KFC Secret Menu offers even more decadent options to its customers.
Revenue: $23 billion (2013)
Employees: 100, 000+
Locations: 18,875 (2013)
How Old is KFC?
The chain was established back in 1930, which means they are coming up to being nearly 100 years old.
Who Owns KFC?
Harland Sanders was at his good point when he decided to use his face to represent Kentucky Fried Chicken (now KFC). It sure did mark to the heart of people around the world. We know KFC. It is number one when it comes to fried chicken. Juicy, crispy, yummy; name it all, it's all in KFC's signature fried chicken. Every time you'd visit an outlet you're sure to crave for their delicious fried chickens.
There's no doubt that KFC is the number one fried chicken seller of all fast food restaurants around the world. Who would contest that? The company did not succeed because of its other items but because of its fried chickens. Though KFC now serve more than just chicken, majority of its products are still chickens. That's a very important thing when it comes to business; you should know your strengths and start from there. And Sanders did not fail in improving its strength and making the best put of quality chickens.
KFC can be considered as among those that established the fast food industry. It has operated for nearly a century and it made a remarkable history of its own. It started out from Sanders who was selling fried chicken at his roadside restaurant. Now, it has quite a lot of Chefs who play Sanders' former role. It has now over 18, 000 outlets and KFC continues to grow. A lot has changed; from the executives to the business strategy, but the quality of the food, its roots, still exists for the people to continue savoring.
Mr. KFC: His Beginning
Harland Sanders did not get the success overnight. Just like most of the business entrepreneurs, Harland has a moving story to tell. When he was five years old his father died, leaving his mother no choice but to work for them to live. Since no one would take care of his two younger siblings while his mother was working, he had to take the responsibility. His mother taught him how to do house chores at the age of seven; and one of which (that he truly loved doing) was cooking. Years later, he was a master of a lot of profession.
Before becoming a Colonel and establishing the iconic Kentucky Fried Chicken, Harland became a farmhand, an army-mule tender, a locomotive fireman, a railroad worker, an insurance salesman, a political candidate, a tire salesman, a gas station operator and a motel operator. He was literally a diverse worker. No doubt he managed to succeed.
It was in 1930 when the 40-year old Harland operated a filling station in Corbin, Kentucky and started cooking for by-passers. He cooked his favorite fried chicken recipe and some steaks and country ham. He didn't have his own restaurant so what he did was he served his customers from his own dining table in the quarters.
Serving quality dishes made Harland very popular. After four years of business, he bought the filling station on the other side of the road and made his place there with six tables. In 1935, Governor Ruby Laffoon recognized his dishes as contributions to the local cuisines and gave him the honorary title 'Kentucky Colonel'. From there, he built the future of his business.
KFC Menu
KFC is known for its quality chicken menu. The juiciness, crispiness and tastiness are all in their list of chicken menu items.
Their famous Original Recipe is the big hit. A glimpse of it will make your stomach cry. The irresistible taste of their Original Recipe is made from fresh chicken and seasoned with the original 11 herbs and spices. They hand breaded it throughout the day. They serve this menu with perfection to their customers; a certified KFC chicken brand.
Another certified KFC chicken is the Extra Crispy. Want a "krrr" sound when you bite a chicken? This one is for you. This menu is made up of fresh chicken coated in KFC's signature breading mix and sifted seven times (and doing it all over again). Every bite has a crunch.
KFC also serves sandwiches like Doublicious that is a perfect mix of sweet and savory flavor. It's made up of boneless chicken breast fillet breaded in the famous Colonel's Original Recipe and topped with Monterey Jack, bacon and a delicious sauce- all inside a sweet and soft Hawaiian bun.
If you want to know more about KFC menu, you may visit the KFC website and check it out.
KFC Secret Menu
It's a challenge for KFC to have a secret menu because their full menu is already a big hit for everyone. So it all boils down to a few more extra kicks to make a secret menu. Anyways, there's more to enjoy with their secret menu items.
Hot Pocket Bowl is the next big thing. This one is a hybrid of the original Hot Pockets and other delicious ingredients of KFC bowl. If don't like Hot Pockets, this time, guaranteed, it will change your appetite. Hot Pocket Bowl is a new chicken bowl containing the hot pocket chicken piled with corn and doused with a melted cheese and hot gravy sauce.
Another secret menu is the irrefutable Poutine. You can't get away with this. The oddest yet yummiest French fries and cheese curds stew with overwhelming hot gravy sauce. You can just imagine how it looks but people say it is worthy ordering than merely imagining.
KFC Calories
Chickens are not healthy when you eat more than too much. Yet, it's irresistible right? I myself couldn't even stop when I eat any of the KFC chicken brands; they're absolutely delicious. Well, for us to know the nutrients of the food we're eating, it's worthwhile to check the nutrition and calories information.
What Does KFC Stand For?
KFC stands for Kentucky Fried Chicken? This is something that everyone used to know, automatically. That's because, back then, they were more commonly known by their full name. This changed a few years ago when they changed their name to the shortened version, "KFC". These days it seems that few people even remember that they used to be known, while many of the younger generation don't even know.
Why Did KFC Change Their Name?
Their are a few reasons why they shortened their name. For one, brand identity is always strong when you focus on something shorter and you remove the name of a region. However, in this case the main reason KFC changed their name was because they no longer wanted to associate with "fried chicken". It is still fried chicken, of course, but they no longer want people to think that is the only thing on the menu.
Is KFC Open on Thanksgiving?
Many of their locations do open on Thanksgiving. The same can actually be said for many chains. Some, like Boston Market, actually do more business at this time of year than any other. To see what is available on a specific holiday, viit our page on Restaurants Open on US Holidays.
Menu Prices
Prices are not issues if we talk about KFC's mouthwatering menu items. Come on, the menu prices are all worth it. You'll spend much on exquisite and yummy cuisines. You can visit KFC outlets to check individual prices.
KFC Locations
KFC is worldwide. I guess we can find KFC almost everywhere. It operates with 18, 000 outlets in 118 countries in the world. So go pay a visit and experience what I'm talking about.
What Time Does KFC Open?
The times differ greatly. In most cases, they open from the morning to the night, typically from around 8am to 10pm. However, that is not the case in all locations.
KFC outlets are open depending on the location.
What Time Does KFC Close?
There are outlets that are just open for 8 hours or so and there are some that are open 24 hours. You can ask the nearest outlet in your house regarding their service hours.
KFC Jobs & Careers
KFC has over 100 thousands employees worldwide and they're continually looking for people who want to be a part of its international success. If you wish to apply, you can visit the nearest outlet I your place and ask if there is any vacancy. They'll surely accommodate you with open arms.
Date Modified - December 4, 2017