Panda Express Nutrition, Prices & Secret Menu [Upd. Nov 2023]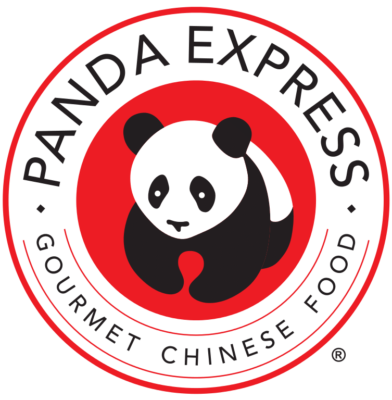 From McDonalds to Taco Bell and Jamba Juice, many of the biggest food chains in the United States were born in the state of California. And one of the biggest on that list is Panda Express, a fast-casual dining restaurant chain that has since spread across all 50 states and several international locations.
This is the largest Chinese fast food chain in the country. And when you consider that Chinese food is said to be the most popular ethnic food in the US (with Mexican and Italian in second and third respectively) it's no surprise that this brand generates over $2 Billion in revenue every single year.
Year Founded: 1983
Headquarters: Glendale, California
Locations: 1,900+
Revenue: $2 Billion
Panda Express History
Panda Express was a family affair. It was founded by a husband, wife and father, all of which were born and raised in China. They had experience with a restaurant known as the Panda Inn, which opened in 1973. But this wasn't fast food and it wasn't particularly popular either.
This changed in 1983 when the first Panda Express location was opened. It focused on similar dishes and on the same cuisine, but with an emphasis on fast food.
It tool them two years before they opened their second location, and the chain grew steadily from there. Most of their locations were in shopping malls, taking advantage of the high levels of foot traffic. They opened their first stand-alone restaurant some 15 years after founding the chain.
Over the next couple of decades Panda Express expanded into all 50 US states. But it wasn't until the 2010s that they finally began to venture into the international marketplace.
The California Connection
We have already discussed how Panda Express is just one of the many chains that was founded in the Golden State. This state is a gold mine for restaurant brands. As well as the chains with over 2,000 locations mentioned at the top of this page, this is also where Del Taco, Carl's Jr. and many other chains were founded and still flourish.
In fact, even if you narrow it down to Glendale, a city of around 200,000 people, there are a few major fast food connections. As well as being the city that hosted the first Panda Express, it was also where Baskin-Robbins was founded and where the IHOP headquarters are currently based.
If you're looking for a "fast food city", it doesn't get much better than that. Per capita, California has probably founded more successful chains than any other state or country in the world. Similarly, Glendale seemingly has more ties to this industry than any other small city.
Panda Express Menu
If you're looking for authentic Chinese cuisine, then you won't find it here. This is Chinese food for the non-Chinese market. There is a little more of an emphasis on flavors and dishes that the western palate is used to. Still, make no mistake about it, this is great food. And the elements of Chinese cooking are all there.
They go heavy on the noodles and the rice; there are all kinds of sweet, sticky and sour sauces to explore; and everything is topped-off by a fortune cookie (which was actually invented in San Francisco).
Panda Express are famous for their Orange Chicken, a sweet and tangy chicken dish that you can order as an entree. There are many other entrees as well, including the equally popular General Ts's Chicken. There are plenty of sides to get with your meal, including Mixed Vegetables, Chow Mein and Fried Rice, and there are also many desserts and drinks to enjoy.
Panda Express Secret Menu
The Panda Express secret menu is well worth your while if you love this chain and want to discover more than you can find on the traditional menu. When you edge away from casual dining and into fast food, the secret menus always get better. And Panda Express is no exception. It's not quite as extensive as the Taco Bell secret menu or the McDonalds secret menu, but when it comes to Chinese food, it can't be beaten. In fact, it beats all eastern cuisine and the Panda Express secret menu is considerably bigger than the P.F. Chang's secret menuand the Benihana secret menu.
To see the Panda Express secret menu for yourself, just visit the link. This is updated regularly and we include all new menu hacks, as well as old favorites. We're always on the lookout for more of these, so if you think we have missed anything, feel free to get in touch and let us know.
Panda Express Menu Prices
Panda Express menu prices are on the cheap side. This is fast food, so you can expect to pay a little less than you would pay on the P.F. Chang's menu. Of course, the problem with Chinese food like this is that it's very difficult to limit yourself to just one or two dishes. It's tempting to order stacks of sides, entrees and more, before filling up within 20 minutes and wishing you hadn't ordered so much.
Still, it's cheap, so at least your wallet won't suffer. You won't find rock-bottom prices on the Panda Express menu. So, don't expect a Dollar Menu like you would get at a burger chain. But you can expect to pay toward the bottom end for Chinese food.
To see a full list of Panda Express menu prices, just click onto our guide. This reflects all prices in the United States and is updated on a regular basis.
Panda Express Nutrition and Calories
If you ask people where they think the "Sweet" comes from in "Sweet and Sour", the majority of them will point to the peppers, the orange or the pineapple. But while these little extras add a little more sweetness and a certain camrelized quality, that's not where the sweetness comes from. Chinese fast food chains like this use a lot of sugar. In fact, you might be surprised at just how much sugar goes into your food.
One of the things often said about Chinese fast food is that it fills you up, but then you feel hungry again 30 minutes later. This is often told as a joke, but it has a lot of truth to it. That's because sugar gives you an instant energy rush, but doesn't fill you up like protein or complex carbs would, so you really do feel hungry again.
As a result, you should pay close attention to our Panda Express Nutrition Info page if you are diabetic or otherwise sensitive to sugar. Make sure you know how much is in the dishes you're ordering. That way you can keep your intake to a minimum.
The good news is that there are a lot of healthier options on the menu, and you can also find these on our Panda Express Nutrition Info page.
Panda Express Locations
There are around 1,900 Panda Express locations in the world. The majority of these are in the United States, where it was founded and where it dominates the Chinese fast food market. In fact, there are close to 10x more Panda Express locations than there are P.F. Chang's locations, and 20x more than Benihana, another successful eastern chain (albeit one that sells Japanese food and not Chinese food). This is quite astonishing when you consider that Benihana has spread to over a dozen countries around the world and was founded more than 2 decades before Panda Express.
Although it was founded in California and still performs very well there, the highest grossing location is actually in Hawaii. For whatever reason, they can't get enough of this brand down there and their best performing location generates over $4 million every year.
There are locations in all 50 states, so you are never too far away from a dish of panda Express Orange Chicken. The brand can also be found in the following countries:
Panda Express International Locations

United Arab Emirates (the first location in the Middle-East was launched in Dubai in 2014).
Mexico (a Mexico City location opened in 2011)
Canada
South Korea (opened in Seoul in 2014)
As you can see from the above information, it has managed to gain traction in the east, which isn't always easy for a chain selling that region's food (just ask Taco Bell, who have tried and failed to launch their brand in Mexico on two separate occasions). Its international locations are also fairly recent, which is proof that it is experiencing some of its best growth right now, and could be even bigger within the next few years.
Panda Express Store Hours
Panda Express store hours will vary from location to location. They are open 7 days a week and usually open from 10:00am until 9:00pm. Be sure to check with your local store to determine the exact hours before paying them a visit.
Date Modified - December 4, 2017