White Castle Nutrition, Prices & Secret Menu [Upd. Sep 2023]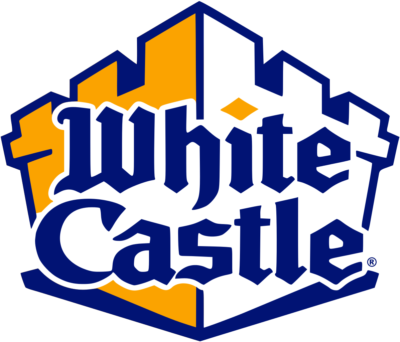 "As a Burger Shack employee for the past three years, if there's one thing I've learned, it's that if you're craving White Castle, the burgers here just don't cut it". Taken from the iconic 2004 film Harold & Kumar Go to White Castle, that quote sums up the adoration that some Americans have for White Castle. It is a historic fast food restaurant and an American institution that has achieved iconic status around the world.
Year Founded: 1921
Revenue: $612 million (2013)
Employees: 9,600+
Locations: 420+
White Castle is one of America's favorite burger chains. Their staple burger, the Original Slider, has been copied a number of times by countless restaurants and chains (including the fictitious Burger Shack). But nothing comes close to the White Castle burger, which follows a recipe that is nearly 100 years old.
White Castle's motto is "What you crave". And with hundreds of locations and millions of fans, there is no shortage of cravings waiting to be satisfied.
White Castle History
Ask a group of people what the first burger chain in America was and at least half of them will say McDonalds. But White Castle have a good 30 years on the Golden Arches. It may not be as popular or as rich, and it certainly doesn't come close in terms of global reach, but White Castle got there first.
It's not quite the oldest fast food chain—that honor goes to A&W— but it's the oldest burger chain. And the White Castle of the 1920s wasn't much different from the White Castle of today. Back then a White Castle burger cost just 5 cents, but even today you can still get their Original Slider for less than a dollar.
The first White Castle restaurant was in Wichita, Kansas. It proved to be a huge success and in the decades that followed they steadily grew the brand by opening more locations across the Midwest. Today there are White Castle restaurants from New York to Las Vegas. The White Castle brand has also appeared in Malaysia, Japan, Singapore and Mexico, albeit without the same level of success.
White Castle is most commonly found in the Midwest, and in the states of Kentucky and Tennessee. Despite launching their restaurant in Kansas, there are currently no White Castle chains in this state and there hasn't been a White Castle restaurant in their founding location of Wichita since the 1930s.
White Castle Fun Facts
They were the first fast food chain to sell 1 million burgers and the first to sell 1 billion burgers.
They paved the way for an industry that Burger King, McDonalds, Carl's Jr.Five Guys and many others enjoy a slice of.
White Castle has been featured in many films and TV shows, the most famous of which is Harold & Kumar Go to White Castle.
They sell frozen versions of their famous sliders in grocery stores.
The current motto is, "What You Crave", but for more than 60 years it was, "Buy 'em by the sack".
White Castle Menu
A box of White Castle sliders in a grocery store. The cheapest way to get the famous White Castle taste.
White Castle take their burgers very seriously, as do their customers. Their Original Slider is one of the most iconic burgers in the United States. So much so that Time called it the most "influential burger of all time" back in 2014.
This little burger packs a big punch and is unlike anything you will find at McDonalds, In-N-Our Burger and other big burger chains. The Original Slider uses a square bun and a square patty that contains 100% beef. It is steam grilled and punctured with 5 holes, which ensures the meat is always moist and always tastes fresh.
The slider costs just $0.72, and there are also double sliders, cheese sliders, bacon cheese sliders and more to choose from. If you like a little heat, you can also pickup a Jalapeño Cheese Slider for less than a dollar. All sliders can be purchased as combo meals, which include small fries and a small drink.
White Castle have all the usual sides, including fries, onion rings and cheese fries, and if you want something a little different you can also pickup some of their cheese sticks, fish nibblers or chicken rings. White Castle also have a huge variety of drinks, including fresh fruit juice, iced tea, coffee and smoothies.
To learn more about the White Castle menu, pay a visit to the official White Castle website, or check out our own White Castle menu prices page.
White Castle Secret Menu
A selection of White Castle sliders. A feast that even Harold and Kumar would struggle to get through.
Customers have discovered many quirky menu items here, and the White Castle secret menu is one of our favorites. Some of the most popular ones are the "surf and turf" sliders, which is a combination of their classic beef with a fish slider on top. Or you can ask for "loaded fries" which include cheese, bacon, and and ranch.
Back in 1991, they even had an exclusive special on Valentine's Day where they provided a candlelit dinner for two. You probably couldn't get that now, but it doesn't hurt to ask if you want to treat that special someone to a memorable White Castle night out.
Of course, you really would have to be with someone special for this to work. As most partners will not thank you for a candlelit dinner at a fast food restaurant.
White Castle Nutrition Info and Calories
Burgers, drink and a side from White Castle.
When taking into account White Castle nutrition, you have to consider that this is a burger chain. Their goal is to sell food that is fast, cheap and tasty. It's not the healthiest food you can eat, but everything is okay in moderation and some of their sliders and even their sides contain fewer calories than you might expect. Their Original Slider, for instance, contains just 140 calories, while their Double Original Slider contains 240 calories.
White Castle Menu Prices
White Castle is one of the cheapest burger chains in the country and you'll struggle to find a cheaper hamburger anywhere else. These low-prices can be seen across their menu, which is fairly extensive and caters for individuals as well as groups, parties and people looking for frozen food to take home and cook.
You can get a burgee for less than $1 here, and that's not even on the dollar menu or the value menu. Even if you scale that up and create your own stacked slider, you're still looking at a very small price for a very tasty burger. It's no wonder that Harold and Kumar trekked so far and went through so much, because you just can't top that kind of value.
White Castle Locations
There are over 400 White Castle locations across the United States, but not all states have them and there is a focus on the Midwest and on a few southern states. There have also been some franchise restaurants opened in other countries, but these haven't enjoyed the sort of success that the American restaurants have achieved.
As of 2016, there are locations in Singapore and Mexico. In 1986, there was also a location in Japan, while Malaysia had one in the late 80s as well. Unfortunately for the brand and for burger fans in those countries, they both closed down. For whatever reason, this historic and much-loved brand just hasn't been able to attract the sort of custom that its rapidly growing rivals do in the international market.
White Castle Hours
White Castle is typically open 24 hours a day, although it all depends on the location. One of the main draws of White Castle is the fact that they are open day and night, which means you can always pickup one of their iconic burgers.
Be sure to check with your local store (which you can do over the phone or on their website) to determine their hours before you go on an adventure. Who knows where you will end up if you don't.
White Castle Jobs and Careers
With so many locations needing servers and managers, there are always jobs on the go with this popular chain. If you want to make your name in the food industry, this could be the perfect place to start. "Burger flippers" in these restaurants get a lot of flak and it's generally used as a derogatory term to refer to bottom-of-the-barrel workers.
However, chains like this always favor people with experience when it comes to choosing managers and supervisors. They always look to servers when those roles become vacant, and the same applies higher up. For instance, Kat Cole, who heads the company that owns Cinnabon, once worked as a waitress there. She also worked as a Hooters girl. Her dedication allowed her to move up the ladder. And at the age of 35, she became the CEO of one of the biggest food companies in the country.
The same goes for Julia Stewart. She worked as an IHOP waitress when she was just 16, before running the company in later years. You may have to start at the bottom, but you're only looking up from there.
Date Modified - December 4, 2017