WingStreet Nutrition, Prices & Secret Menu [Upd. Oct 2023]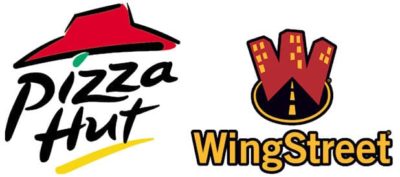 On this page we'll look at the WingStreet menu, secret menu and nutrition info. This rapidly growing brand has already outstripped many rivals and the future is bright. It doesn't have the biggest menu and it isn't a standalone restaurant. But that hasn't stopped it so far, and it certainly hasn't stopped millions of customers from stopping by day-in, day-out.
Year Founded: 2003
Style: Chicken Wings
Locations: 5,000+
WingStreet is one of the biggest fast food franchises in the world. Technically, it far outweighs other chicken chains like Popeyes and Church's Chicken in terms of size. However, it's not quite that simple. That's because WingStreet doesn't operate alone. Instead, it sits in the shadow of another fast food giant, relying on it for every piece of business that comes its way and for every chicken wing that it sells.
WingStreet History
WingStreet exists because of Pizza Hut, a chain that has spread to countries all over the world and claims over 13,500 locations. Pizza Hut began selling chicken wings in the mid-90s and these proved to be a popular side dish on their menu. In 2003, their owner Yum Brands (who also own KFC and Taco Bell) launched WingStreet as a way of selling those wings separately.
WingStreet was designed to sit alongside Pizza Hut, offering customers a choice of either or a choice of both. It proved to be a wise and profitable move, so much so that they opened their 1,000th location with a few short years.
WingStreet Menu
The WingStreet chain can only be found in Pizza Hut locations.
The WingStreet menu is essentially an extension of the Pizza Hut menu. However, it's not yet available in all Pizza Hut locations.

WingStreet sell an assortment of chicken wings, which come in a number of flavors. You can order your wings in one of 8 sauces, including Honey BBQ and Garlic Parmesan, or you can opt for one of their 2 choices of dry rubs. There are limited edition flavors available as well, but these change all of the time. All wings can be ordered in either Traditional or Bone Cut style, and there are several levels of heat depending on whether you like your wings mild and gentle, or hot and mind-blowing.
You can also order fries from this menu. These can be flavored with dry rubs as well, and their Cajun style fries are particularly popular with repeat customers.
WingStreet Secret Menu
The secret menu isn't huge, but it does exist.
The Pizza Hut secret menuhas a few interesting menu hacks. In many ways, it is a replica of other pizza chain secret menus. However, the WingStreet secret menu is a little more unique. It's not quite as extensive as the KFC secret menu, but it is in line with the Popeyes secret menu.
Because this is just a combo-chain and not a restaurant in of itself, there isn't a great deal of options and it's unlikely that there will be many in the future. But still, if you want a little extra options with your WingStreet order, then it's worth checking out. Just visit our WingStreet secret menu page to see more.
WingStreet Menu Prices
WingStreet are considered by some to be a cheaper, take-out version of Buffalo Wild Wings.
Just like the Pizza Hut menu prices, WingStreet menu prices are very reasonable. There are options for individuals, with orders for small batches of wings, and there are also options for groups, with buckets of as much as 48 pieces. You'll pay a little over $30 for 48 pieces, which is a bargain when you consider the price you're paying per wing. If you want fewer wings then you will pay more individually. But in all cases you should be paying less than $1 per wing.
To see more, read the full price list on our WingStreet Menu Prices page.
WingStreet Nutrition and Calories
You can order your WingStreet wings in succulent sauces or spices dry rubs.
There isn't much to the WingStreet menu, which means there aren't a great deal of healthy options. If you hop over to their sister restaurant then you will find a few more healthier options. But even then, it's a pizza chain, so don't expect Jamba Juice.
To discover just what's in your WingStreet wings and fries, head on over to our WingStreet Nutrition Infopage. This contains a table that is regularly updated with all menu items, as well as the calorie content, fat content and sodium content for each individual item. At best, this allows you to carefully select your order in advance, tailoring it to your diet. At worst, it makes you feel guilty as you tally up your calories with a full stomach and a sweater stained with BBQ sauce.
WingStreet Locations
These wings go great with a Pizza Hut main menu item.
All WingStreet locations sit alongside Pizza Hut locations. Because there are more than 13,500 of these worldwide, and because fast food customers love chicken wings, WingStreet has been able to grow fairly quickly. In 2007 they hit the 1,000th location milestone, a feat that had taken them 4 short years to attain. In the same year, they opened a further 500+ and by 2010, they passed the 4,000 mark.
It's difficult to say how many more have been added since then, and even if we do, that number will likely have increased within days of this page going live. Needless to say, there are a lot of them, and before long there could be a WingStreet location alongside each and every one of the 13,500+ Pizza Hut locations. If so, that would make WingStreet one of the ten biggest fast food chains in the world, as well as the second biggest fried chicken chain.
WingStreet Store Hours
WingStreet opens from around 10:00am in the morning until 11:00pm at night. You can order wings for breakfast, lunch and dinner if you choose. But you should probably add a little greenery to the mix just to keep your doctor happy. And by "greenery" we don't mean a Jalapeño Pizza from their sister restaurant.
Date Modified - December 4, 2017