Bahama Breeze Nutrition, Prices & Secret Menu [Upd. Dec 2023]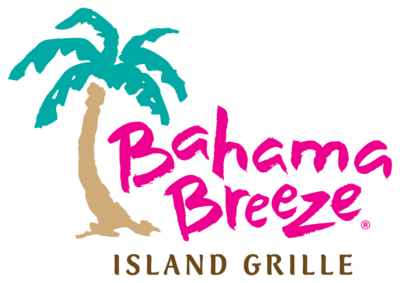 Bahama Breeze is a casual dining restaurant that has been showcasing the best of Caribbean cooking to locals and tourists alike for over 20 years. It is not the biggest, it is not the most well known, but this island grille has everything you need to start the weekend in style.
If you want some island cuisine, if you want a little summer heat, spice and flavor, then Bahama Breeze is the place to be.
Bahama Breeze History
Many of the biggest fast food and casual dining chains in the world were founded with very little money, as well as a lot of hard-work, sweat, tears and toil. Papa John's began in a broom closet, while Pizza Hut, Jimmy John's and many others got their start thanks to a loan and some hard-working owners.
Bahama Breeze is a little different though. This chain was created by the Darden Restaurants organization. They already had the money, the experience and the clout, and this allowed them to ease Bahama Breeze into the industry and to ensure its success from the beginning.
Darden Restaurants was formed by Bill Darden, the man behind Red Lobster. It also claims ownership of the Outback Steakhouse and Olive Garden. So, it was more than prepared for what was to come and after the first restaurant opened in 1996, it became very successful very quickly.
Bahama Breeze Menu

Bahama Breeze is all about Caribbean food. You can order this in the restaurant and enjoy a sit-down meal with live entertainment and lively service. Or you can order online through their website, and then pick-up your food.
Bahama Breeze sources fresh seafood for a taste that Floridians are used to and love. It also serves a selection of Mexican-inspired dishes like Quesadillas. It's Caribbean food, but it's Caribbean food that is influenced by American cuisine and American tastes. This means there is always something familiar on the Bahama Breeze menu.
To see this menu for yourself, and to see how much a sit-down or take-out meal will cost you, be sure to read our Bahama Breeze Menu Prices page.
Bahama Breeze Nutrition
The food here is fresh, exciting and, for the most part, very good for you. Unlike many other big chains, it's not heavy on the burgers, the cheese and the bread. There are copious amounts of seafood, which means you can fill up on a host of B vitamins while also getting a fix of healthy Omega fatty acids.
There are also plenty of fruits and vegetables. Most of these are either sourced fresh or are frozen quickly, so that they maintain their vitamin and mineral profile.
As with all restaurants, there is a tendency to use a little more fat, a little more sugar and a little more salt than you might do at home. However, if you know what you're ordering, and you know the nutrition info, then you can keep this to a minimum.
With that in mind, be sure to check our Bahama Breeze Nutrition Info guide.
Bahama Breeze Secret Menu
This is not the biggest chain on this site. In fact, it's close to being one of the smallest. However, it's part of a huge group, and that means that the Bahama Breeze secret menu is a little more interesting than you might think. It is roughly on par with both the Red lobster secret menu and the Olive Garden secret menu, both of which are owned by the same group.
So, if you want to get a little more out of the Bahama Breeze menu, then be sure to give the Bahama Breeze secret menu a peek.
Bahama Breeze Locations
Bahama Breeze is one of the smallest chains owned by Darden Restaurants, but it's also one of the liveliest. There are approximately 40 restaurants that carry the Bahama Breeze name. All of these feature an extensive Caribbean menu, live music, and all the fun of the island.
Bahama Breeze is a Floridian institution. Its base in the Sunshine State has allowed it to tap into the retired community as well as the huge tourist industry. There are a dozen Bahama Breeze locations in Florida, with 5 in Orlando.
There are currently no international locations, but it can be found in all of the following states:
Delaware
Georgia
Illinois
Massachusetts
Michigan
Nevada
New Jersey
New York
North Carolina
Ohio
Pennsylvania
Tennessee
Virginia
Washington
Bahama Breeze Store Hours
This chain is open 7 days a week, and always opens its doors at 11:00am. From Sunday through to Thursday, it remains open until 11:00pm. On Fridays and Saturdays, it stays open an hour later and doesn't shut until midnight.
Ruwix is the best place to learn about the Worlds best selling puzzle toys. Check it out on this link.
Date Modified - December 4, 2017