Chipotle Secret Menu Items [Updated Nov 2023]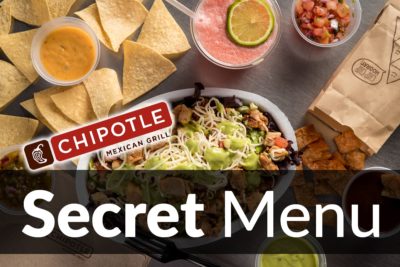 By now, the Chipotle secret menu is no fable to many. Rumors of the Quesarito have spread and been verified as truth. Many have tried the monster burrito creation, but few know that the Chipotle secret menu extends far beyond its signature mashup. Learn more about Chipotle nutrition before stepping into the ring with one of Chipotle's secret menu beasts.
Boasting favorites like the Burritodilla and hacks for cheaper food, this resource is a must read for anyone who considers themselves a Chipotle fan.
Date Modified - 11/09/2023