Applebee's Nutrition, Prices & Secret Menu [Upd. Oct 2023]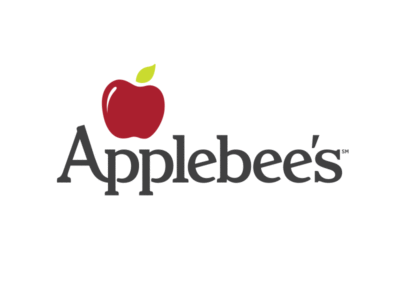 Applebee's Neighborhood Grill and Bar delivers good American food at reasonable prices. It is one of the most trusted chains in the United States, with more than 2,000 locations and millions of happy customers.
This is a casual dining restaurant that is a step up from fast food, a step down from a fine dining location, and on par with the likes of Olive Garden, IHOP and P.F. Chang's. They offer a variety of different menu choices including sandwiches, salads, burgers and even some pastas and steaks.
History of Applebee's
The Applebee's journey began in 1980, when they opened their first restaurant. Bill and TJ Palmer were the men behind the brand, launching into the competitive casual dining market with their first location in Decatur, Georgia.
The pair didn't stay to enjoy their success. Unlike many successful founders that stuck with their brands (including Papa John's and Jimmy John's) they sold just after opening their second location. However, Bill Palmer did remain as an executive for many years, helping to boost the brand behind the scenes and working closely with the many franchisees that bought into the Applebee's name.
After changing hands a few times between different restaurant groups, it was finally purchased by the IHOP Corporation in 2007 for $2.1 billion (IHOP Corporation would later become DineEquity). This launched the chain into a new era, one that was even more prosperous than the last. As a result of this acquisition, Applebee's is now part of of of the biggest chains in the world. In fact, together they are the largest full-service restaurant chain in the world.
They haven't stopped there either. These two brands have over 3,200 locations worldwide (more than 2,000 of which carry the Applebee's name) and they are still growing.
Popular Menu Items
Applebee's likes to change up their menu often to include new appetizers, sandwiches and entrees. Some of their most popular items are on the "Appetizer and Bar Snacks". These include favorites such as quesadillas (chicken or steak), buffalo wings, mozzarella sticks and spinach and artichoke dip.
Some of their newer items include the cheeseburger egg-rolls and their salsa verde beef nachos. Both of these were introduced towards the latter end of 2016 and will likely remain for many years to come.
Applebee's is well-known or their sandwiches, especially their burgers, chicken, and Clubhouse Grille. If you want to mix it up, you can order a half sandwich, salad, or soup combo, which is a popular lunch-time choice. Every kind of sandwich is either served with their new pub chips or fries, making them somewhat reminiscent of Subway and Arby's. For a healthier alternative, select a vegetable or salad on their "extras" menu.
They even cater to the fitness buffs by offering lighter and healthier options. This menu covers a broad range of options, all of which are less than 500 calories. Two popular choices are their sirloin steak and cedar grilled lemon chicken.
Don't forget to save room for dessert, as Applebee's is famous for its dessert menu. This includes molten chocolate cake, cheesecake and brownie sundaes, and more. Those choices change often, and there are also mainstays such as shakes available.
Applebee's Secret Menu Items
Since this is a sit down restaurant, it's easy to customize your food. You might upset the chef and the line cooks in the kitchen if you get too crazy, but they accommodate most of their patrons' requests (within reason).
One of the best things they offer is half portions. Simply put, you can get a half portion of any of their giant salads, which is ideal if you know yours eyes are bigger than your stomach and you don't want any food to go to waste. It also costs less as well, which is always a bonus. Check out our Applebee's Secret Menu page to discover some other hidden secrets.
Applebee's Nutrition and Calories
This is All-American food that is chock-full of fat and calories. Applebee's does offer a lighter menu with fewer calories. But if you're on a diet, this is probably not the best restaurant for you.
One of the best ways to reduce those calories if just to substitute for healthier and lower calorie options. You can basically make any substitution you want for fries or chips, including steamed broccoli, if you can stomach it and if you can resist those crispy fries. They have also increased their efforts to offer healthier food in recent years, and their lighter options are becoming more of a feature on their menu.
To learn more about what your Applebee's meal contains, read our Applebee's Nutrition Info page.
Applebee's Menu Prices
Applebee's add frequent specials to their menu. These arrive every month and every season, and include special offers, seasonal produce and more. They also have a 2 for $20 deal, which includes an appetizer and two entrees. Although this deal is only valid at participating restaurants.
All in all you can get a full meal and a soda for around ten dollars if you are dining alone. Applebee's also have an extensive kids' menu, which is considerably bigger and better than what many of their competitors have to offer. They offer more selections for the little ones, including grilled chicken tenders and a house salad as a side. Having healthier selections for the kids is something Applebee's prides itself on.
Another part of Applebee's allure is their large bar, offering daily happy hour specials to bring in that after-work crowd looking to throw back a couple with their buddies.
Applebee's Locations
With over 2000 locations around the United States and even some overseas, you can find an Applebee's almost anywhere. Go to their website, type in your zip code, and all the closest locations pop up for you.
It's not just in the United States either, as Applebee's have even expanded overseas. There is an Applebee's in Saudi Arabia and Puerto Rico. With international franchising becoming more prevalent for this brand, you can be sure of this number increasing in the next few years.
Applebee's Store Hours
The hours vary by location, since each one is its own franchise. In general though, Applebee's is open 7 days per week from 11 AM until midnight. They are sometimes open until 1 AM on Fridays and Saturdays, but check your local Applebee's for their own times. You should also be prepared for reduced hours and even closed restaurants during certain holidays.
Applebee's Jobs and Careers
Applebee's employ over 28,000 people at their restaurants around the world. If you are interested in working for a company that offers internal growth, just click onto their website, drop in at your local chain or check the job sites.
It's not unheard of for servers to work their way to higher positions, and many of the managers and supervisors began at the bottom, before being promoted to higher-paying and higher-responsibility roles.
Date Modified - December 4, 2017