Burger King Secret Menu & Prices [Updated Dec 2023]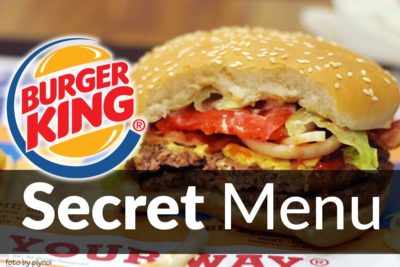 Burger King has good fast food on their menu already, but with some additional customization, the food goes from great to fantastic! That's what the Burger King secret menu is all about. It's about exploring new flavors, experimenting with different combinations, and making what you eat your choice.
The Burger King secret menu items below have been passed from person to person through word of mouth and are being compiled for the first time. Being part of an underground community has its perks. It makes you feel like you are part of an exclusive club!
Explore your first secret menu hack at Burger King today! You might also like:
Date Modified - 11/19/2023