Panera Bread Secret Menu Items [Updated Oct 2023]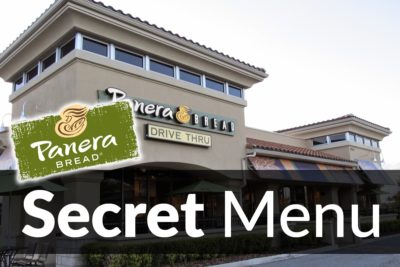 The Panera Secret Menu packs a "powerful" punch, offering customers healthy options that aren't posted on the big menus atop employees in every chain. To order these secret entrees, you simply have to ask an employee to order off the Hidden Menu. Panera is one of the few restaurants that actually advertise their secret menu on the company site, whereas many other chains have secret menus existing solely through outside websites raving about their company secrets. Either way, the Panera Secret Menu is an awesome way to spice up an otherwise regular visit anytime you want something new!
Unlike some of their competitors, Panera took a different approach to having a secret menu. Instead of greasy, gooey gobs of junk food, they minimized the processed carbs, upped the protein, and added a dose of healthy. All of the options are bowls, a.k.a. salads of some sort, but provide a filling meal to help you feel satisfied no matter what time of day you order.
Take a quick look at the nutrition facts for the Power Menu before deciding on a bowl. Many of them have higher amounts of sodium and fat even though the calorie count is low. Some of the bowls contain as much as 800 milligrams of sodium and 22 grams of fat even though they're supposed to be the healthy options; however, this can get out of hand. Sometimes food rich in healthy fats can escalate the total amount of fat in a dish but sodium is something every heart-health conscious American should be concerned about. Make sure to check into the nutrition content of your bowl of choice before purchasing. Secret Menu or not, declining health isn't something to shush.
Ask your local Panera workers about their not-so-hidden menu and enjoy each power-packed meal. The website mentions you have to say you want to order from the "Hidden Menu" and the staff will "take care of it from there." Below are descriptions of Panera's Secret Menu items and why they're exceptionally delicious. Choose one next time you visit a Panera and enjoy the satisfaction of savory, salty, crisp, and crunchy. Although Panera has added a few of these "secret" menu items to their boards, their other underground combinations of fresh ingredients with crunch and spice are worth asking for.
Date Modified - 09/12/2023