McDonald's Nutrition, Prices & Secret Menu [Upd. Dec 2023]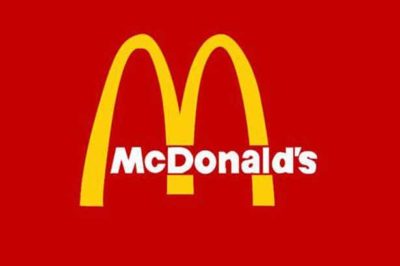 McDonald's, since its founding in 1940, has exploded into a brand that is recognizable across the world, and an establishment with heavy influence on the American fast food industry.
It has revolutionized the way that burger restaurants deliver food to the customer, implementing principles of the industrial production line into the process of creating a meal. Since, the burger business has evolved to match their efficient assembly tactics, but McDonald's remains the highest grossing restaurant in fast food (Forbes). Many of its millions of customers do not even know about the delicious possibilities on the McDonald's Secret Menu, however, so look into how you can spice up your order.
Most Popular Items on McDonald's Menu
From the Egg McMuffin, everyone's breakfast favorite, to a wholesome Snack Wrap, McDonald's has certainly targeted a wide market, allowing long-time customers to develop their preferences. While the last two rank in the top 5 all-time McDonald's menu items, the two crowning achievements of the chain are the Big Mac and French Fries. McDonald's has sold more French Fries than anywhere in the world.
McDonald's
Breakfast Menu
Year Founded: 1940
Revenue: $ 28.1057 billion (2013)
Employees: 1.9 million
Locations: 35, 000 outlets across 119 countries
A man with red hair growth, whiter than a snow make-up, silly red lipstick, yellow pajamas with red and white stripe sleeves and a pair of big red boots. Who else could it be but the iconic clown of McDonald's. He looks crazy but he is really crazy. A lot of children enjoy his positive vibe and happy face; not to mention the heavy make-up. Iconic as the clown is, we've known McDonald's for so many years. Who doesn't know Mcdonald's anyway? It's the largest fast food restaurant in the world, if not in US alone. The meals they serve have already been a part of our daily lives. The hamburgers, the French fries, fried chicken and desserts; all are but incredibly delicious. That's the reason why children are not just the people who go head-over-heels whenever they pass by the restaurant; even adults do.
Ray Kroc was certain about how he planned Mcdonald's to be. He sai, "If I had a brick for every time I've repeated the phrase Quality, Service, Cleanliness, and Value, I think I'd probably be able to bridge the Atlantic Ocean with them." A lot of credible businessmen called Mcdonald's a success overnight and what Kroc said was just a glimpse of how passionate he was when he first thought of the restaurant with his colleagues Richard and Maurice Mcdonald.
How the founders met?
It was the siblings Richard and Maurice Mcdonalds (also called Dick and Mac) who started the business. In 1930s, the two were in tight financial decline. They were running a movie theater in California and it was not operating well. It was then when they noticed how a hotdog stand was doing its business successfully. A lot of people are buying hot dogs. So they thought it could be a good business for them. They loaned $5000 and started their plan in 1937. In 1940, the siblings moved from Arcadia to San Bernardino and altered the name of their business to McDonald's Barbeque.
It was in 1954 when Ray Kroc met the two siblings that purchased many multi-mixers. He was literally impressed about how the two had been managing the business they operate. It was turning out to be very successful. Kroc observed that Mcdonald's was focusing primarily on serving hamburgers, fries and beverages. That made the management focused on quality and fast service. Originally, the mascot of Mcdonald's was named Speedee. He was a man with a chef's hat atop a hamburger-shaped head. The mascot was replaced with the famous clown Ronald Mcdonald that we know to date.
Kroc envisioned of expanding Mcdonald's by producing outlets all over the United States. He thought it would grow the business quickly. In 1955, he established Mcdonald's System, Incorporated and after six years he acquired the name Mcdonald's.
Mcdonald's Happy Meals
Mcdonald's has a lot to offer when it comes to fast food serving- a lot. They have all the burgers and fries and different meal packages that you can choose from. Technically, not all of Mcdonald's meals are Happy Meals but they all provide happiness to customers in one way or another that is why I consider them as happy meals.
Most of Mcdonald's items are hamburgers; they started that way. They serve varieties of hamburgers like Big Mac, Bacon Clubhouse Burger, Deluxe Quarter Pounder, Hamburger, Cheeseburger, Barbeque Ranch Burger, McDouble and quite many more to enumerate. They have distinct ingredients at different prices. These burgers are beyond compare if you'll ask me. Just be careful because your bill might cut your wallet short.
Aside from burgers, recently, Mcdonald's has been recognized for serving fresh salads. The salads contain different veggies and meat that are perfectly mixed to satisfy human craving. They serve premium bacon ranch salads combined with either crispy or grilled chicken. They also offer premium southwest salad and side salad that taste incredible.
When it comes to beverages, there's also a lot to choose from. They have Chocolate Milk Jug for the kids, Coca-Cola, Orange Lavaburst, POWERade Mountain Berry Blast, Ice Tea, Coffee and Latte and many more. They also serve sweet desserts like plain ice cream, sundae, shake, apple pie and many others. If you'd like to have a complete list, check out Mcdonald's website or visit Secret Menus.
Mcdonald's has recently received great publicity on its secret menu. Headlines named some of its secret menu items. Serving these secret menu items depends upon the time of official serving of breakfast and the time you'd come for a visit. More secret menu items may be offered in some time than the others. Anyways, the thing about Mcdonald's secret menu is that it offers extremely odd but mouth-watering items. Who would resist the tempting Monster Mac that has a pile of patties in one toasted burger bun? It's just too tall that you'd dream you have a bigger mouth opening.
Mcdonald's Chicken McGriddle is also on the secret menu. As a matter of fact, it's one of the most popular items on the list. It's a combination of sweet and meat. You'll have McGriddle with tender and crispy McChicken patties that are perfect for brunch. If you want to know more about the secret menu items of Mcdonald's, please click the logo on this page.
Can You Order McDonald's Online?
You can order McDonald's online and it's called McDelivery…because of course it is. As far as we know, you can do these in several countries, but not all of them. However, you will need to pick it up from your local restaurant in most cases, as McDonald's do not yet offer home delivery across the board
To be honest, they don't really need to. They have locations everywhere and most are drive-thrus. profit margins are small, people are happy to drive out of the way to get them and "out of the way" is often no more than a few miles. In the future, they may start offering home delivery everywhere if they sense that sales are in decline and they see a gap in the market. But why fix what ain't broke?
McDonald's in Walmart
There was a time when you could do some shopping at Walmart and then pop into their in-store restaurant to enjoy some McDonald's. That is no longer the case though. The retail giant has switched to Subway in order to provide its customers with something a little healthier and something that is more mobile.
McDonald's Delivery
McDonald's delivery does exist, but it is not available in all locations or in all countries. Check with your local restaurant to see if there is a McDonald's delivery service available near you.
Ronald McDonald House Scholarship
Ronald McDonald House is a charitable foundation that works to help kids and their parents. There are Ronald McDonald Houses, which were created to give parents a place to stop when caring for sick children. The Ronald McDonald House Scholarship is another part of the charitable work that they do, helping students who can't afford college and university fees to get the education they need and deserve.
McDonald's Lunch Hours
In most cases McDonald's lunch hour run from 10:30am from Monday to Friday and from 11am on Saturday and Sunday. This will depend on the location though. Also, it's worth noting that just because lunch has started it doesn't mean you can no longer order from the McDonald's breakfast menu.
The breakfast menu is often still available for 15 minutes after it has officially stopped. This is the golden time, the time when the two menus cross over and you can start combining things like the McMuffin, bacon strips and hash browns, with burgers and other lunch menu staples.
Nutritional Information of Mcdonald's Food Items
Mcdonald's has a variety of food items on its menu and each of which has its nutrition info. that you need to know before trying to order. Who knows, maybe the calories are too much for you.
McDonald's Survey
The McDonald's survey is often ignored by many people, but it is a great way to let the brand know your thoughts. And because it is ignored, you can guarantee that those thoughts will not simply join huge slush pile of them and will be overlooked and ignored.
To leave your thoughts on the McDonald's survey just visit this page. You can then out in the survey code that appears on your receipt. This will allow the corporate office to connect your complaints, suggestions or comments with your exact location, as well as your order.
Does McDonald's Have Free WiFi?
Many McDonald's locations have free Wi-Fi, but not all of them. There are more than 11,500 McDonald's locations that have free Wi-Fi, including locations in all major towns and cities. This free Wi-Fi has been offered for a few years now. It came after Starbucks's free internet service, but it was able to attract a little attention away from the coffee chain when offering it.
Menu Prices
Prices are available for each meal on Secret Menus website. It's nice to check them out to know if you have the budget before you go to the restaurant. Otherwise, Mcdonald's have their list of prices in the counter.
Mcdonald's Locations
With its international stardom as the largest fast food restaurant in the world, Mcdonald's has opened 35, 000 outlets across 119 countries already. The company expects to expand more in the future.
Does McDonald's Have a Playground?
Many McDonald's locations have a play area for the little ones. It keeps them busy, it keeps them out of your hair. Just make sure you don't let them load up on burgers and shakes before they start running around. You're not going to win favor from your fellow diners if your kid starts spewing rainbow vomit.
There are ball pools and everything else that kids love. These are best suited to birthday parties, but they can be enjoyed at any other time as well.
Store Hours
Store hours may vary depending on your location. To be sure, you check directly the outlet; they usually have store hour details on the entrance door.

Origin of Ronald McDonald
The McDonald's mascot, Ronald McDonald, a somewhat creepy clown that is loved, hated, and mocked in equal measures, was first launched in 1965, ten years after the first modern McDonald's restaurant opened.
McDonald's is said to live in McDonaldland and to go on adventures with his friends, all of which seem to be related to fast food. Today they continue to use him to push the brand, albeit not as much as before. They also use him and his name to head a charitable foundation known as Ronald McDonald House.
Mcdonald's Careers
If you would like to be a part of the growing family of Mcdonald's, you can check their career page for more details.
Date Modified - December 4, 2017