Starbucks Coffee Nutrition, Prices & Secret Menu [Upd. Sep 2023]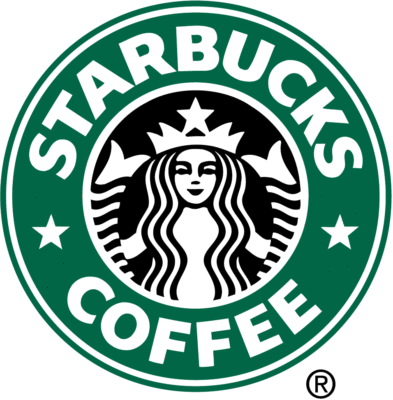 Starbucks has flourished over the last few decades. It is now the biggest name in coffee and one of the most recognizable brands in the United States. Since 1971, Starbucks have sold delicious cold and hot beverages, and recently, they began selling a line of alcoholic beverages during specific Starbucks hours. Starbucks has over 100,000 combinations and the Starbucks Secret Menu is one of the biggest you will find, with countless drinks, snacks and more to explore.
Founded: 1971
Revenue: $5 Billion+ (2016)
Employees: 240,000+ (2016)
Locations: 23,500+
Starbucks is not just a US brand either, as the famous green and white logo is recognised all over the world, with chains in most countries and with more being added to the list all of the time.
Starbucks History
Seattle is famous for its coffee houses and a lot of that is down to the Starbucks chain, which was first launched in the city. However, it already had a reputation before three men came along and founded the first Starbucks location. They had learned a unique style of roasting coffee and wanted to take this technique to a wider audience. None of them had any prior experience running a coffee house or restaurant. They were teachers and writers, not businessmen. But the product spoke for itself.

In the early years, Starbucks didn't sell hot coffee as they do today. They simply roasted the beans in their own unique way and sold these on to businesses and end consumers. They changed their approach in 1986, brewing freshly roasted coffee and selling it in store.
At the time, they only had 6 stores, all in Seattle. But after changing their approach; after the Starbucks chain changed ownership; and after they launched their IPO, the brand exploded. They had 140 stores by 1992; they opened their first international location in 1996; and by 2016, they had over 23,500 locations.
Second Wave Coffee
There is a trend for artisanal coffee right now, one that has steadily been gaining traction over the last few years. This is known as "Third Wave Coffee" and its goal is to produce better coffee by improving each stage of production. They source better beans, use better processes and produce a better drink.
This is not quite what Starbucks are and many of the Third Wave pioneers look down on this big chain. But without Starbucks coffee, the world wouldn't have awakened to the possibilities of this drink. That's because Starbucks were responsible for the Second Wave. They created high quality coffee from high quality beans at a time when your options were very limited. Coffee shops were a necessity, a way to get a caffeine fix in the morning and little else.
The reason Starbucks were so popular is because they turned coffee making into an art form. They helped coffee lovers realize that their drink could be better, and they gave them way more choice than they could get elsewhere.
So, without the Second Wave, there would be no Third Wave. And if Starbucks continues to grow and adapt, then it might just get in on the act itself. It might even try to go one better, which would make for very interesting results.
Starbucks Logo
The Starbucks logo has changed a lot over the years, but has always included a mermaid. The original logo (it's fair to say) is not quite as polished as the current one. It featured a drawing of a topless mermaid with the iconic twin tail, but it wasn't quite how Starbucks wanted to position their brand when they began their global dominance.
As a result, this logo was phased out in 1987, ending a 16 year reign (rather surprising when you consider how poorly designed it is when compared to many other big brand logos). The next version of this logo was a white mermaid on a black background. It was better designed, but during the early years they didn't crop the bottom half of the logo, which, if you used your imagination, made it look a little pornographic in nature. They finally changed this in 1992, cropping the bottom part.
The logo changed again in 2011. This time they removed the wording around the mermaid and they changed the background to green.
Also known as a "Siren", the mermaid used is supposed to depict a famous creature from Greek mythology. The Sirens were beautifully women who sat on the shores and led ships to their doom with their beautiful bodies and songs.
Starbucks Menu
A menu board in a Starbucks restaurant
Starbucks is primarily a coffee house, and they have one of the largest selections of coffees you will find. Their coffee choices include flavored and creamy coffees like the Hazelnut Mocha and the Vanilla Latte, and strong caffeine-loaded coffees like the Americano.
They also sell other hot drinks, including a number of speciality teas, hot chocolate and more. Starbucks also have cold drinks such as iced coffee, iced tea and soft drinks. In fact, although the spotlight is usually on the coffee, they have a fantastic selection of teas. You can get a strong breakfast tea, a light Darjeeling tea, a fruity herbal tea or a creamy chai latte.
It's not just hot drinks either, as Starbucks have added more and more food items to their menu over the years. You can grab a small snack to go along with your drink, or you can choose from a number of meal options. These include grilled sandwiches, subs, salads and more.
Starbucks work hard to ensure that there are also gluten-free, vegetarian, vegan and other special diet choices on their menu. These options are displayed clearly on the boards and the menu itself.
Starbucks Secret Menu
One of the many secret menu treats from Starbucks
The Starbucks secret menu is one of the biggest we have on this site, because it's one of the biggest out there. This is in no small thanks to the customized options offered by the chain. You can choose to have any number of coffees, syrups and toppings in your coffee, tea or hot chocolate. There are also a number of cold drinks, snacks and more to try.
Some secret menu items require you to combine several Starbucks staples. Some of them require you to ask for specific things, which are not on the standard menu but will be provided for you if you request them. Others are limited to certain locations, certain days and even certain times of day. There's a lot to discover–if you thought you knew the menu, wait until you see what's lurking underneath the surface.
Starbucks Nutrition and Calories
A Mango Passion Juice drink. Cold and delicious.
Starbucks have faced a lot of controversy over the years for loading their coffees and other drinks with calories and sugar. It's true, there is a lot of sugar in some of their drinks and in many cases, you might be surprised at just how much is in there. For instance, a Grande Hot Chocolate with whole milk contains 556 calories, with nearly 50 grams of sugar and 35 grams of fat. As for their coffees and teas, these range from around 100 calories to 400 calories, depending on size and optional extras.
This sounds like a lot. However, if you pay attention to what you drink, if you opt for sugar-free and low-fat options (of which there are many) and if you get the small or medium as opposed to the large, then you'll be fine. There is no reason why a drink from Starbucks can't be part of your daily routine, just make sure that you know what that drink contains.
Starbucks also work closely with nutritionists and specialists to ensure that all special diets are catered for. Read our guide for more Starbucks nutrition info.
Starbucks Menu Prices
Starbucks menu prices are very reasonable. You can expect to pay a lot less than what you would pay in an artisan coffee house, but it all depends on what you want. A Solo Espresso is just $1.45, while a Venti Cafe Mocha will set you back $4.45. Most of their larger drinks are available for less than $5 (excluding optional extras) and you can typically get a small coffee, tea or even a hot chocolate for less than $2.
The snacks also very cheap, and in most locations $10 will get you a big drink and a decent meal. You can't argue with that.
Starbucks Locations
This is the world's biggest coffee chain and there are Starbucks locations in most countries. When you consider that Starbucks had a relatively late start, it's astonishing to think that they have more locations than the likes of KFCand Burger King. In fact, if you were to put Starbucks on a list of the biggest fast food chains in the world it would be third, with only Subway and McDonalds ahead of it.
To give this some perspective there are two Starbucks locations for every one Dunkin' Donuts location; five for every Dairy Queen location; ten for every Chipotle location; and about fifty for every Del Taco location.
The majority of the 23,000+ locations are in the United States, and you'll be hard-pressed to find a single city or town without at least one of them. Of the other countries with the most number of locations, China lead the way. There are around 1,500 locations here and like everywhere else, that number is growing all of the time.
They also have a sizeable presence in the following countries:
United Kingdom and Japan:
These countries may not have as many locations as the US or China, but they are a fraction of the size, which means that Starbucks is just as densely populated here. There are more locations in Japan than there are in the UK and between them they have around 2,000.
South Korea:
American culture is big business in South Korea and they have embraced the Starbucks brand. Few US chains have achieved the sort of success that they have achieved over there, and at the time of writing there are around 900 locations and growing.
Middle-East:
Starbucks is one of the biggest US chains in the Middle-East. It has flourished in the slightly westernized region of UAE, with more than 100 locations in total, many of which are in tourist-heavy Dubai and Abu Dhabi. With approximately 70 locations in total, Saudi Arabia is not too far behind. Qatar, Bahrain and Kuwait have over 100 locations between them.
There are currently over 70 countries with Starbucks locations. It can be found in most first-world countries, most growing countries and most popular travel locations. There are also some surprising locations on the list, including*:
Aruba (3)
Bolivia (4)
Brunei (2)
Cambodia (3)
Egypt (26)
El Salvador (5)
Lebanon (25)
*All numbers accurate as of 2016
Starbucks Store Hours
Starbucks store hours differ depending on the location. You can expect them to be open by 9:00am on most days, including Sunday, with some stores opening at 7:00am. Many remain open throughout the day, and many stores will then shut by 9:00pm.
Date Modified - December 4, 2017