Chipotle Full Menu & Prices [Updated Sep 2023]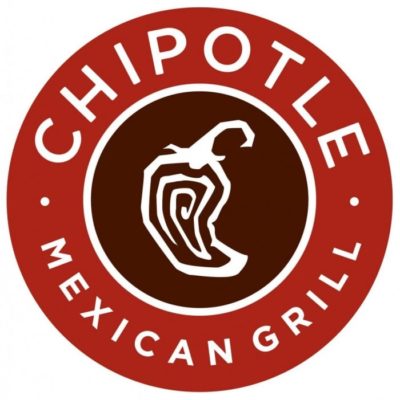 Chipotle's menu prices aren't the most extensive, diverse, or confusing to navigate. There isn't much reason for it to be. Similar to the beautiful simplicity of the In-N-Out menu, the Chipotle full menu is comprised primarily of the pricing structure for burritos and bowls, with some options for sides and drinks. The focus of everyone's attention, though, the entrees, continue to follow a reasonable set pricing structure that keeps customers coming back for more.
Disclaimer: Chipotle menu prices may vary by location.
Chipotle Menu Prices
You can find a full list of Chipotle menu prices on the tables below. These Chipotle menu prices are updated on a regular basis and we make sure that all new menu items are added as and when they are launched.
If you read in-between and after these menu prices, you will also learn more about the Chipotle menu in general. We have answers to all of the following questions:
When Does Chipotle Open?
When Does Chipotle Close?
What Kind of Steak Does the Chipotle Menu Use?
How to Order at Chipotle


How Much is Chipotle?

Chipotle menu prices are not that expensive. They are roughly on par with many other Mexican fast food chains such as Taco Bell and Del Taco. In fact, Del Taco can be a little cheaper because of their value menu, but many prefer the Chipotle menu, which is why they are just so much bigger and why they are growing at a greater rate than any of their rivals.

Most Popular Items on Chipotle's Menu

On the simple list of options on the Chipotle full menu, just like the Chipotle secret menu, there are a few distinct leaders that Chipotle-lovers always seem to go to. Of the most popular menu items are the Chicken Salad Bowl — one of the healthiest and most cost-effective things you could get, the Steak Burrito (a huge favorite for meat-lovers everywhere) and Chicken Soft Tacos for those who don't want the traditional Chipotle experience. While burritos are still a favorite, you actually get more food with a bowl, so people are switching things up when they walk up to the counter lately.

How to Order at Chipotle?

Chipotle does things a little differently, so you need to be prepared to do things their way if you want to order at Chipotle.

The first thing you need to do is to choose your vessel, which is essentially the foundation of your meal. This can be a bowl or a tortilla, that's up to you. Then you need to choose your rice, assuming you want any; whether you want black beans, pinto beans, or no beans; whether you want veggies; what protein you want; and finally what sauces you want.You can also add extras from that point on, including herbs, sauces, chips and guacamole.


What Time Does Chipotle Open

Most Chipotle locations open at 11:00am. This is a few hours later than many other chains and is a little late for the breakfast rush, so there's no breakfast burritos for you!

What Time Does Chipotle Close?

The majority of Chipotle locations close at 10:00pm. This is not a 24-hour or all-night affair, but they do stay open an hour or two later in high traffic areas and in big cities, as they know they will continue to get customers for those hours.


How Much Does it Cost to Open a Chipotle?

The brand is more or less entirely company owned, so there is no way for you to open a Chipotle franchise. Try Qdoba instead, or one of the many other franchise chains out there.

Is Chipotle Open on Labor Day?

Most Chipotle locations are open on Labor Day and on many other US holidays for that matter. This applies to most of their locations, although there may be some stores closed in certain regions. You should always phone ahead (or check social media) in order to be sure.

How Much is a Burrito Bowl at Chipotle?

You can pay as little as $6.50 for a Burrito Bowl at Chipotle. This would get you the chicken version, but you will pay a little more for steak and carnitas. A Burrito Bowl is a bowl that comes filled with burrito fillings, including beans, rice, sauces and your choice of protein.

What Kind of Steak Does Chipotle Use?

This is not something that they are clear about on the menu, but we have been in touch with a customer service rep and we have the answer for you. It looks like Chipotle use a lot of loin, but they also use other cuts, including flat, top butt and round. There is no single steak used.

As for other cuts, their Carnitas often use shoulder, while their Barbacoa use clod and brisket.

Does Chipotle Have WiFi?


There are many locations that do not have free Wi-Fi. We have heard reports of ones that do, but these are few and far between. In fact, if you look at reviews of many Chipotle locations in the US, you will see a lot of negativity surrounding their lack of free wi-fI.

Seems a bit harsh to focus on something like this in a restaurant famed for fast food, but when you consider that chains like Starbucks and Dunkin' Donuts both have free Wi-Fi across the board, you begin to understand why it is a problem and why Chipotle are lagging behind the competition.

How Much is Chipotle Catering?

The Chipotle catering menu can serve anywhere from 6 to 200 people. If you want to serve fewer than you need the standard menu; if you want more, then, well, you need another restaurant! You can place your order online and you can enjoy many of the foods that you will usually find at Chipotle.

The Chipotle catering menu is just as delicious, and because you're ordering in bulk, you will pay less for the pleasure. The best way to get Chipotle catering is to load-up all of those great foods on platters and in bowls, leave some tortillas, chips and taco shells on the side and then let your guests build their own. It's like being at Chipotle, only for them it's free! For you…it's a different story, but at least it's cheaper than getting catering from many other top companies.

How to Make Chipotle Sauce?

Chipotle sauce is actually very easy to make and you only need a few simple ingredients and a few spare moments of your time. All you need to do is take the following ingredients, throw them in a food processor for a few minutes, and then stick in the fridge. You can take it out and use it as a marinade when ready:

Recipe for Chipotle Sauce:

2 Chipotle Chile (More for Added Heat)
Half Teaspoon of Paprika
Half Cup of Chopped Cilantro
Cup of Mayo
Half of a Cup of Greek Yoghurt
Half Teaspoon of Cumin, Ground
Pinch Kosher Salt (More to Taste)
Half Teaspoon Dried Dill

How to Make Chipotle Chicken

You can use the sauce recipe above to coat your chicken before cooking. It also works great in a chicken burrito or a grilled sandwich. To get the full flavor, just drop some chicken breasts in a ziplock bag containing the sauce. Make sure it is coating the chicken and then leave it for a few hours in the fridge.

Take it out, stick it on the grill and then you have your own Chipotle chicken. It's a fresh, fiery and succulent dish, and one that tastes like what you will find at this top Mexican chain.
Date Modified - 08/17/2023