Chipotle Nutrition Info & Calories [Updated Oct 2023]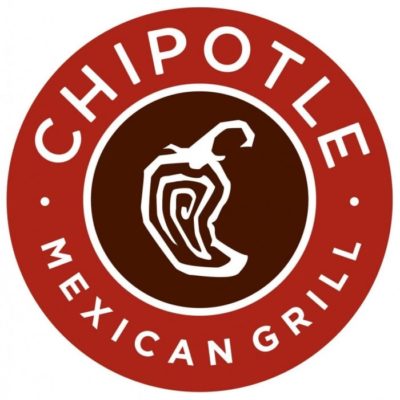 Check out Chipotle nutrition facts to quench your curiosity over how many calories or carbs are in your burrito, but don't worry too much when dining at this restaurant. Chipotle prides itself on using premium fresh ingredients, a huge basis of their well-established success in selling consistently delicious burritos.
Without much more than real, natural ingredients being put into your food, just kick back and enjoy the meal. If you still have to see how much you just ate, just scroll down to check out your favorite entrée or side.
Even the Chipotle secret menu features some ways to make your meal more healthy, even though it also gives you options to do just the opposite.
Chipotle Nutrition Info
If you look below you will find a full list of Chipotle Nutrition tables. These are included alongside commonly asked questions about this chain and its nutrition, including:
Is Chipotle Bad For You?
Is Chipotle Healthy?
Is Chipotle Fast Food?
How Many Calories are in a Chipotle Burrito?
Just make sure you read in-between and after these Chipotle Nutrition info tables to find answers to these questions.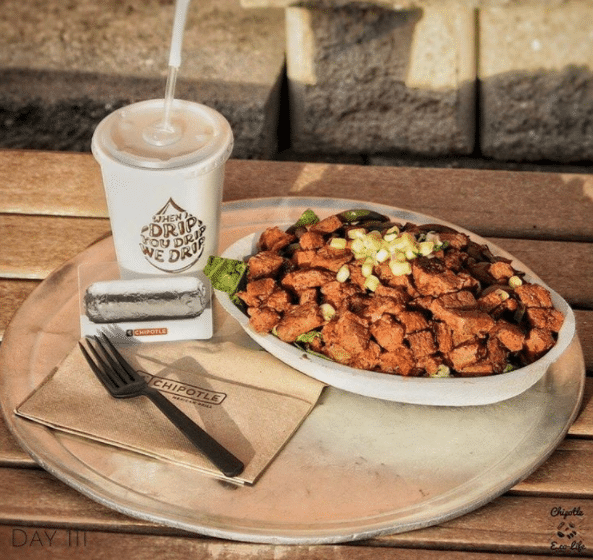 Is Chipotle Bad for You?
Not so long ago the New York Times did a study on the amount of calories in the average Chipotle order. They determined that there was more than 1,000 calories in every single order. That doesn't mean there aren't lower calories option though, it just means that people prefer not to use them.
It's Mexican food, which isn't really that bad for you, but it is also fast food, which is. There are a lot of processed beans and meats; a lot of salt and empty carbs; a lot of fats. However, Chipotle nutrition is what you make of it. If you want to cut back on the calories, then there is nothing stopping you.
You just need to cut back on the cheese, the salt and everything else that is bad for you. You can use the Chipotle nutrition table so this page as a guide, but here are some tips that can help you out:
Sauce: Salsa is often low in calories, and is a healthier choice than guac and sour cream.
Cheese: You don't have to avoid it altogether, but keep it to a minimum.
Carbs: Cut out the carbs by getting a bowl or a salad. You can also opt for a lettuce wrap.
Filling: Skip the beef and go for fish. If you're a veggie, go for fresh beans and not refried beans. Veggies are also a great option all round.
Is Chipotle Gluten Free?
You can skip the tortilla and the tacos and opt for bowls, salads and lettuce wraps. Anything that is no-carb is usually gluten free and there are often plenty of options at Mexican chains like this. The Chipotle menu is full of options for everyone to enjoy.
Really, the flour tortillas are the only major thing that contain gluten at Chipotle. This is one of the best and the naughtiest parts of the menu and one that makes their burritos complete. But you can still make a great meal without them.
How Healthy is Chipotle?
If you want to eat healthier at Chipotle than you can. The Chipotle nutrition tables show you that this chain is what you make of it. So, skip cream and cheese, skip the carbs altogether and focus on salads and everything else that is good for you.
Chipotle Halloween
Chipotle Halloween specials are well worth skipping on the scares and dropping into your local restaurant. There are "Boorito" deals that can give you great tasting menu classics for just a few dollars. You'll get much more bang for your buck on this day and there are new celebrations launched every year it seems.
Very few fast food chains do anything special for Halloween, but Chipotle are one of the ones that do. If you're new to fast food celebrations, then be sure to checkout the Chipotle menu on this day. You will not be disappointed.
Chipotle Food Poisoning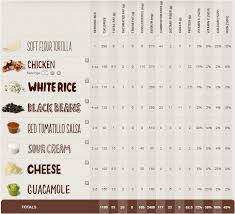 There have been a few food poisoning outbreaks in Chipotle locations around the world. These can happen in all restaurants, but because health and safety is something that fast food chains focus so heavily on, outbreaks are very rare there. Chipotle food poisoning cases therefore generate a lot of public interest and the stories of such outbreaks spread around the world, even to countries that don't have Chipotle locations.
In terms of outbreaks, 2015 was the worst year for the company by a long way. There were outbreaks of E. Coli, Norovirus and Salmonella. In fact, there were multiple outbreaks of E.Coli, no doubt leading to a lot of stress and frustration in head office.
In early 2016, all Chipotle locations actually closed because of outbreaks. They tried a new head of safety, made a great number of changes and saw some impressive results. However, despite those results, the outbreaks clearly had a negative impact as sales dropped throughout that period and in the months that followed.
How Many Calories in a Chipotle Burrito?
It entirely depends on what you put in that burrito, as you can order this dish in a number of ways. Let's assume that you opt for a flour tortilla, some chicken, some rice and some pinto beans. That will put you on over 300 calories before you even add the sauces and any extras that you want. It's a lot, but these are big and tasty burritos, so they are worth it and the will definitely fill you up.
What Does Chipotle Mean?
Chipotle is actually a common name for a sauce. The word itself, however, comes from the name for a smoked and dried pepper in the Nahuatl language. This language is native to Mexico and is spoken by just under 2 million people today.
Is Chipotle Fast Food?
Of course! This is a question we get asked a lot and we're not sure why. It is the definition of fast food. It's cheap, it's tasty, it's energy-dense and it's served quickly. The reason people are asking this is likely because of the casual dining setting, which is often labelled as quick-service. But it's really the same thing as Taco Bell, Qdoba and even KFC, to an extent.
What is Barbecue Chipotle?
At the fast food chain, this is just barbecued meats in a bowl or burrito. In general, it's typically a marinade that is used to coat barbecued meats such as chicken, pork or steak. It works best with chicken and is great with wings.
How to Make Chipotle Mayo?
This actually a very easy sauce to make. Just get some mayo, add some sour cream, lime juice and a few chilis. It really is that simple and you can tweak to taste. You may want more spice or more creaminess, you may want more acidity. You can also finish off with a pinch of salt for that extra depth.
Looking for the nutrition facts for everything on the Chipotle menu? We have the serving size, calories, fat, protein and carbs for just about every item that Chipotle offers.
To start, we've sorted their food offers into categories: .
Is there a menu item from Chipotle that we're missing, or you'd like to see? Let us know!
Date Modified - 09/16/2023