A&W Restaurants Nutrition Info & Calories [Updated Jun 2023]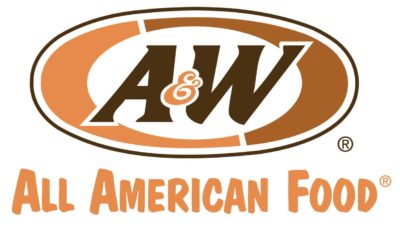 As well as its world famous root beer, A&W serves traditional American fare to customers across North America and further afield. American cuisine isn't the healthiest, and American fast-food is even less so. However, there are low-calorie, low-fat and low-salt alternatives on the menu.
These days the big chains are doing all they can to cater for a wider variety of consumer. That includes people concerned about the calories they are consuming, as well as those on special diets.
There are options for vegetarian, vegan and gluten-free diets on the A&W Menu. It's just a case of knowing what's in your food and understanding the nutrient info. To help you with that, we have included a detailed table below.
A&W Nutrition Guide
This table all A&W menu items and all nutrient info. It is updated regularly and monitored closely to ensure it remains accurate.
Sassafras, Cancer and MDMA
Traditionally, root beer was made using Sassafras root. Sassafras, or Sassafras Albidum, is a plant native to North America. It was the product of several studies in the 1960s that determined it could cause cancer and severe liver damage.
These studies were performed on rats, who were given large quantities of a Sassafras extract. There was nothing to suggest it could cause the same issues in humans, and it seems unlikely that that would be the case. However, these studies were enough to trigger a ban on the use of Sassafras in commercial root beer production.
As a result, it is no longer the main ingredient in A&W Root Beer. You can still get hold of Sassafras to make root beer yourself. But because of its potentially ("potentially" being the operative word) damaging effects, it's not advised. Our own Root Beer Recipe uses safe alternatives, and gives you an authentic tasting root beer without any Sassafras root. There are also extracts and oils available, some of which are used in commercial root beer production.
Sassafras can also produce Safrole Oil, which is used in the production of MDMA, known as "Molly" on the streets of the United States. The production of this drug is booming. As a result, the growth, harvest and transport of this plant is monitored very closely.
Looking for the nutrition facts for everything on the A&W Restaurants menu? We have the serving size, calories, fat, protein and carbs for just about every item that A&W Restaurants offers.
To start, we've sorted their food offers into categories: .
Is there a menu item from A&W Restaurants that we're missing, or you'd like to see? Let us know!
Date Modified - 05/06/2023