Jack in the Box Nutrition, Prices & Secret Menu [Upd. Oct 2023]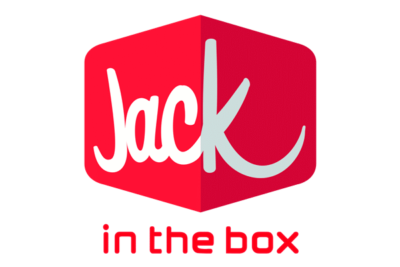 Jack in the Box, founded originally in 1951, has grown to serve customers at over 2000 locations across the U.S. Though the chains primarily fall on the west coast, every location offers a hearty menu. The Jack in the Box Secret Menu amplifies the greasy goodness of the restaurant with some ideas you'd never think you could buy.
Jack In The Box History
Jack In The Box has been around a long time with a bit of an up and down history, like most businesses. They started in 1951 by Robert Peterson in San Diego, California. So for 65 years they've produced mouth-watering eats at their many locations around the country. Their stores number around 2200 mostly reside on the west coast of the United States. So their is a higher concentration of stores out there. They have recently expanded in the past few years to introduce stores to the Midwest, including Ohio.
Who is Jack in the Box?
The mascot of Jack in the Box is Jack Box, who is said to be the CEO of the company. Obviously, this is not the case and the man behind the mask has been played by several different people. It was initially created by Richard Sittig, who is currently tasked with controlling the new Jack Box puppet.
Who Owns Jack in the Box?
Jack in the Box is traded on the stock exchange, which means that it is owned by many shareholders, as well as Jack in the Box, Inc, who oversee everything. The company itself was founded back in the 1950s.
Does Jack in the Box Have Wi-Fi?
In some locations you can take advantage of free Wi-Fi. This will be advertised where it is available. However, you can't get a Wi-Fi connection in all locations. This is likely to change in the near future as more and more customers are demanding it. But as of 2017 there are still a majority of Jack in the Box locations that don't offer it.
Jack in the Box History Continued
Today the company also owns Qdoba Mexican Grill which is a burrito joint similar in style to Chipotle. Peterson was always an innovator because he was one of the first people to use the patented intercom driving system in his restaurants. That made it so much easier for customers to order on the go to get their anytime fast food fix. Plus, it became even faster when the two-way intercom system was exclusively created by the Jack In The Box franchise, before that it was mostly a walk-up window people used to order their food to go.
The chain of 180 stores was sold in the 1970's and expansion began in earnest. There were many famous commercials on television that talked about Jack In The Box, making it seem like a fun, quirky, but cool place to go for a meal.

Then in the mid-80's they decided to alter their marketing strategy to include other foods and not just their signature "Jumbo Jack" burgers. They were having trouble competing with McDonald's, so they decided being different with interesting food choices would help them stand out from their competition. Luckily, they were right in this strategy. Coming up with a funny mascot also helped to spread the brand recognition. That's why "Jack" with his ping-pong ball head and yellow clown cap is widely recognized by people everywhere as a famous symbol of the restaurant.
Being Different Outside Of The Box
That's why Jack In The Box has managed to survive all these years even after setbacks that led to many people selling their franchises in the 90's. Each new innovation in food that they come up with makes people still interested in going there. Making tacos, egg rolls, and other ethnic foods more accessible to customers gave them other ordering options instead of just burgers and fries like everyone else does.
Honestly there is nothing like the taste of a Jack burger, which has been a frequent craving of many people since its inception. Most locations are now open 24 hours, or at least until midnight each day. That gives folks plenty of time to load up on delicious fast food after a night on the town, or maybe when you are just tired of sitting around playing video games you'll head to the "Box" as many people call the place.
Jack In The Box Store Hours
Want to know when this store opens and closes, what about holidays? Well, it is important to note that the store hours differ from location to location. However, you can find more information by looking at our frequently asked questions on this topic below:
What Times Does Jack In The Box Open?
Most are open 24 hours a day. The ones that are not tend to open at 7:00am, which gives them time to hit the breakfast rush.
What Time Does Jack In The Box Close?
The Jack In The Box locations that are not open 24 hours a day will close at 10:00pm, with some staying open until 11:00pm.
Does Jack In The Box Serve Breakfast All Day?
Yes! You can order everything you see on the Jack In The Box breakfast menu at any time of day. Much like Waffle House and IHOP, that makes this a top destination for anyone working awkward shifts, and indeed anyone who loves to eat breakfast foods all day long.
Is Jack In The Box Open on Christmas Day?
It is one of the few fast food restaurant chains that does try to open on key holidays, including Thanksgiving, Easter and even Christmas. This may not apply across the board though and it may differ from year to year. So, make sure you click onto our Which Restaurants Are Open on US Holidays page to learn more.
Date Modified - December 4, 2017