6 Weird Popcorn Flavors That Actually Exist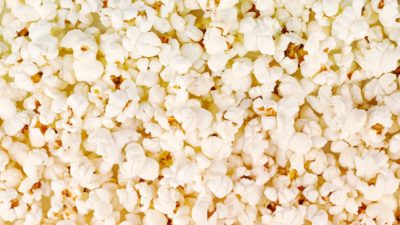 Eggnog Popcorn
Yep, it exists! Since eggnog and getting drunk are popular through the holidays, some genius decided to create eggnog popcorn. How festive! This flavor is by the brand Kernel Encore and is made in small batches. They also have another 179 flavors. Crazy!
Beer Popcorn
Okay so, your husband may be secretly get his fix of beer through popcorn. Pub-Corn was created by a business student in Missouri who decided that he would make profit off of young ones who sneak food into a movie theater. They come in flavors such as Irish Crème and Pina colada too!
Taco Popcorn
Want to have dinner and a movie? Just grab some Taco popcorn from Pop Etc! This company attempted to create a spicy popcorn and ended up with this spicy, crunchy and sodium filled snack. They also offer flavors such as Sour Cream N Chives!
Pregnancy Mix
I think you know how this one goes. A man and his wife created this popcorn company when she was pregnant and craved off things. In this pregnancy mix, it tastes like dill pickle and ice cream! We wonder how many pregnant women have ordered this in bulk from the Internet, courtesy of Popcorn Universe.
Loaded Baked Potato
Fried chicken and baked potatoes are great, but imagine eating popcorn that tastes like it! Created by Hersett in 2003, Cornzapoppin is a family owned business that delivers flavors like sour cream, cheese and bacon as well as baked potato. Yum!
Burgundy Wine Chedder Cheese
0
Cheese and wine are great, but maybe you can't afford it all. Grab this inexpensive snack that combines both! Made by KuKuRuza Gourmet Popcorn, this treat could go either way on the "yum" scale. It's created with French Burgundy wine and you guessed it – cheddar cheese!
Date Modified - 11/27/2018