The Melting Pot® Nutrition, Prices & Secret Menu [Upd. Nov 2023]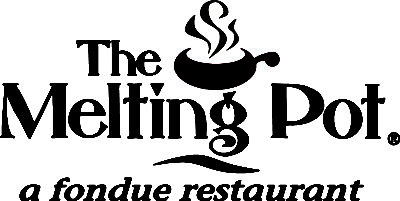 If like many of us, you can't resist a little melted cheese, then the Melting Pot menu could be your ticket to food heaven. This restaurant chain will place a big bowl of fondue on your table, give you an assortment of meats, salads, and seafood to enjoy it with, and then let you gorge yourself. And when you've finish, the pièce de résistance is a chocolate fondue served with an assortment of treats.
Year Founded: 1975
Style: Casual Dining, Fondue
Locations: Approximately 150
The Melting Pot is a casual dining restaurant that opens in the evening. It is considered to be a little more expensive than many other casual dining chains, including the likes of Olive Garden, Buffalo Wild Wings and Chili's Bar & Grill, but it's a dining experience and a menu that you won't find anywhere else. And it's that experience and that menu (as well as a few Melting Pot secrets) that we'll look at here.
The Melting Pot History
The first Melting Pot restaurant opened in 1975, just outside of Orlando, Florida. It was a small restaurant, with a small menu and a cozy aesthetic. To begin with, the only three menu items were Swiss Cheese Fondue, Beef Fondue and Chocolate Fondue. But as the restaurant grew in popularity, so did its menu.


It wasn't until 1981 that the second restaurant opened, this time in Tampa. A few years later, a franchise operation was put in place and the brand grew at a rapid pace from there. These days there are around 150 locations in over 30 states and several countries.
It might not be the biggest or the most well known food chain, but it's one of the most respected and the most unique. And when it comes to fondue, it doesn't get much better than The Melting Pot.
The Melting Pot Menu
A selection of fruit and sweet treats served with the chocolate fondue.
The Melting Pot menu is still somewhat basic, albeit not as much as it once was. The main offering is a 4-Course Experience. This begins with a Salad and a Cheese Fondue, moves onto a Main Course of your choosing and then finishes with a Chocolate Fondue for dessert.
Along with each fondue you are served a bowl of the molten ingredient, along with some prongs and a selection of things to dip. With the Chocolate Fondue, you are given a selection of fruits and other treats. With the Cheese Fondue, there is a selection of breads and vegetables.
The Melting Pot has received a lot of praise for its food and is generally considered to be one of the better chains out there. However, as discussed below, some customers are put off by the prices, which are considered to be toward the higher end.
The Melting Pot Secret Menu Hack
Chunky artisan bread and fresh vegetables served with a pot of Cheese Fondue.
You need a big menu to have a decent secret menu, and The Melting Pot doesn't tick that box. These days it certainly has a bigger menu than it used to have, but there isn't much diversity in there to create a big secret menu.
Saying that, the Melting Pot secret menu doesn't exist. We never let a lack of options stop us from doing a little digging and seeing what menu hacks and restaurant secrets we can come up with. So, if you want to explore the Melting Pot menu a little more and see what's hidden underneath, take a peek at the Melting Pot secret menu. If you want to look at some similar pages, then click onto the Nando's secret menu or the Buffalo Wild Wings secret menu.
The Melting Pot Menu Prices
You can save a little cash with certain meal deals and coupons.
How much does it cost to eat at the Melting Pot? We mentioned that the Melting Pot menu prices can be a little high. Be prepared to spend around $50 per person dining. But when you consider how good the food is and what you get for your money, they start to look a little more reasonable. For instance, their "The Classic" main dish costs a fraction under $40, but it includes all of the following:
Certified Angus Beef Sirloin
Memphis-Style Dry Rub Pork
Pacific White Shrimp
Herb-Crusted Chicken Breast
Teriyaki-Marinated Sirloin
The 4-Course Experience is around $35, and with this option you can choose from a selection of fondues and salads. On their own, the salads are also a little cheaper, coming in at less than $5.50, and you can generally save a lot if you go for the smaller options.
To see more prices, be sure to read our Melting Pot Menu Prices page.
Melting Pot Nutrition and Calories
The Melting Pot is an evening venue and the dark ambiance and shared dining experience makes for a great romantic venue.
The Melting Pot menu is full of things that are bad for you. The cheese and chocolate fondues are the main menu items, and there are also beefy steaks, seafood dishes and more. Still, there are lighter options if you're on a diet. You can choose a simple salad and a lighter main, and you can also just eat a smaller portion of the fondue. Because let's face it, you can't visit the Melting Pot without trying the fondue.
There are also some gluten-free options. In many cases, you can substitute an item that contains gluten for one that does not. For instance, in the Classic dish mentioned above, you can substitute the chicken and the salmon for a gluten-free version. There are also dishes that are already gluten-free, including the French Quarter, which is priced at around $35 and contains a selection of Cajun surf & turf.
If you're a vegetarian, there are plenty of meat-free options. If you're a vegan, there is tofu and other friendly ingredients on the menu. But you'll obviously have to give the cheese and chocolate a miss, which won't leave you with many options.
To learn more about what you can and can't eat and what's in the food you order, pay a visit to our Melting Pot Nutrition Info page.
The Melting Pot Locations
Get the whole family involved or bring a few friends along. The Melting Pot is best when shared.
Everyone who is not lactose-intolerant or vegan enjoys a bit of of melted cheese. As a result, The Melting Pot has been welcomed with open arms into many states and even into other countries. There are around 150 locations in total, split into 35 states and 4 countries. It can be found from Alabama to Arizona and from Washington to Wisconsin. There are also locations in the following countries:

Canada: There is currently only 1 location, but others have been opened and closed in the past.
Mexico: There are 3 locations in total, making Mexico their second biggest country.
Saudi Arabia: Riyadh is due to open a restaurant sometime in 2017.
Qatar: Doha is due to open a restaurant sometime in 2017.
United Arab Emirates: There is 1 restaurant in emirate of Dubai.
The Melting Pot Store Hours
The Melting Pot is an evening venue. The restaurant aesthetic is very dark and moody and perfectly suited for evening diners seeking to relax and unwind. In fact, from Monday to Thursday, it doesn't even open until 5:00pm, before closing 5 hours later at 10:00pm. On Friday the times are 5:00pm to 11:00pm, while it opens an hour earlier on Saturday. On Sunday, it is open for much of the day, opening its doors at 12:00pm and staying open until 9:00pm.
These times may vary depending on location, so check with your local restaurant to determine the exact hours. The Melting Pot also shuts during many holidays, including Halloween, New Year's Day and Christmas Day.
Date Modified - December 4, 2017