Firehouse Subs Nutrition, Prices & Secret Menu [Upd. Sep 2023]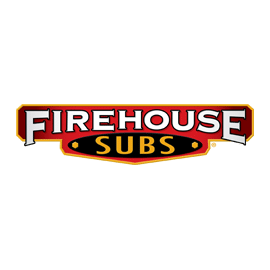 Firehouse Subs is a big brand that aims to give a little back. This is one of the biggest sandwich chains in the United States and one of the highest rated franchise operations in the industry. As well as offering a selection of spicy, cooked subs, Firehouse Subs also have their own charity and go out of their way to support their local communities.
This is a big brand with a big heart and an even bigger future.
Founded: 1994
Style: Quick-Service, Sandwiches
Headquarters: Jacksonville, Florida
Firehouse Subs History
A Firehouse Subs sandwich loaded with cold cuts and smothered in coleslaw.
The Firehouse Subs brand was established in 1994. The first location was opened in Jacksonville, Florida, by brothers Robin and Chris Sorensen, two former firefighters.They aimed to create a restaurant that offered something a little different, and one that also helped to give back to the community. They offered a selection of subs that contain cooked meats and cheeses stuffed into a toasted roll, with an assortment of hot sauces and other condiments on the side.
The brothers stayed true to their firefighting roots from the beginning and under the umbrella of the Firehouse Subs Public Safety Foundation, Inc, they have worked tirelessly to help the communities that have embraced their stores. This organization provides funding for firehouses and it also helps to teach the next generations about fire safety, as well as other public safety information.
The chain grew steadily during the first decade and has since blossomed, with more than 900 locations across North America. As well as their charitable work and their firehouse theme, Firehouse Subs is able to set themselves apart from their competitors by offering more cooked subs, as well as a greater number of healthy options.
Firehouse Subs Menu
A Firehouse Subs sandwich wrapped to go.
Firehouse Subs sells a selection of sub sandwiches. The Firehouse Subs menu is not too dissimilar to Jimmy John'sand Subway. But there is an emphasis on healthy, hearty and protein-packed sandwiches, just what a strong fireman needs.
Many of their popular subs combine a unique mixture of cold and hot, with plenty of spicy, flavorful ingredients. And as you can tell from the sandwich names, including Firehouse Meatball, Engineer and Hook and Ladder, everything has a "firehouse" twist to it.
If hot sauce is your thing, then you'll fall in love with Firehouse Subs. There are a number of hot sauces to choose from, ranging from mild to "so hot you'll be glad you're surrounded by firemen". These sauces are not for the feint of heart or tongue, so be prepared.
Firehouse Subs Secret Menu
A gooey, mushy, toasted sub that's sure to fill you up all day.
We have already discussed how the Subway secret menu and the Jimmy John's secret menu are two of the biggest on this site. There are all kinds of sides, subs and more to explore with these two sandwich chains. Firehouse Subs is a little newer, a little smaller and a little less interesting when it comes to its secret menu.
However, there are some options available. So, if you want to see what else Firehouse Subs can offer you, then checkout the Firehouse Subs secret menu. This is updated with new items as soon as we find them, so be sure to bookmark the page.
Firehouse Subs Nutrition and Calories
A smaller sub complete with cold cuts and a pickle on the side.
If you're watching your weight then you might want to pickup a sub from their "Under 500 Calories" menu. There are a handful of subs to choose from here, and as the name suggests, all contain less than 500 calories. A lot of these calories come from carbs and protein, which is why this menu has become popular with customers seeking a post-workout meal.
The other subs are considerably more than 500 calories. But you get a lot for your money. The same can be said for many of their sides, but there are also lower calorie versions of these available. To find out what these are and how much calories they contain, check our Firehouse Subs Nutrition Info guide.
Firehouse Subs Menu Prices
Firehouse Subs are roughly in line with their rivals. You can get a big sub for less than $10, a price that pretty much covers all of their fillings and sizes. The Small and Medium subs are around $5 to $7; the Large ones are a little closer to that $10 mark.
Their "Under 500 Calories" subs are less than $6. A great alternative if you're looking to cut down on calories. Drinks are less than $2. And if you have a party to cater for then you can load up on subs, sides and more for less than $45 with their Deluxe Platter.
To see more, be sure to read our Firehouse Subs Menu Prices page. Here you will find a complete and updated list of all menu items and corresponding prices.
Firehouse Subs Locations
Choose your poison. Firehouse Subs have one of the biggest selections of hot sauces you have ever seen.
In early 2016, Firehouse Subs announced that within a year, they would have over 1,000 locations across North America. The figure was around 700 in 2013, and this had grown to 900 in 2015, so this wouldn't be a huge leap. However, it's still a good sign for this brand as they look to chase down their rivals.
One of the locations it plans to open in 2017 will be in Mexico. This will only be the second country they have entered outside of the US, after establishing the brand in Canada in 2015. The rest of the Firehouse Subs locations are all in the United States, spread across 36 states and the territory of Puerto Rico.
They have consistently been ranked as one of the most promising and the fastest growing franchises. As a result, it is surely a matter of time before this brand swells and before it can rival the bigger and more established names in this industry.
Firehouse Subs Store Hours
Firehouse Subs is open 7 days a week. It opens its doors at 10:00am and doesn't close until 10:00pm. These times may vary depending on location, but they apply to most Firehouse Subs locations. You can expect these times to be reduced during certain holidays.
Date Modified - December 5, 2017