Subway Nutrition, Prices & Secret Menu [Upd. Oct 2023]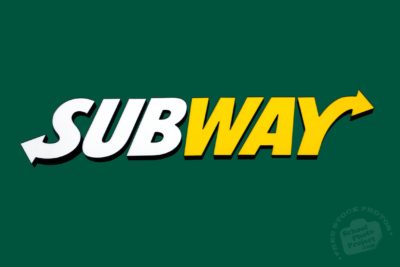 Subway's motto is "Eat Fresh!", and with freshly baked bread, freshly cooked and sourced ingredients, and freshly prepared sandwiches, you can do just that. This is the world's favorite sandwich shop and there is a little something for everyone inside.
Revenue: $1.11 billion (2015)
Employees: Approximately 400,000
Locations: 44,000+
If you scroll down you will learn all you ever wanted to know about Subway, from history to locations and more. We also have links to all our our top Subway pages. Before we get to that though, let's answer a few of your key questions about this chain:
When Was Subway Founded:
Subway was founded way back in 1965, when it was just a small sandwich shop with a huge future ahead of it.
Who Owns Subway?
It is owned by a holding company named "Doctor's Associates". This company was spearheaded by Fred DeLuca, the founder of the chain who died just a few years ago.
Why Is it Called Subway?
When he first opened the chain, Fred DeLuca needed to borrow some money from a friend. He named the chain after the friend who had lent him the money, initially calling it "Pete's Super Submarines". The name then stuck. A submarine Sandwich is basically just a long sandwich like which you will find at this chain and many others like it.
The Subway Story
Quick question: which is the biggest restaurant chain in the world? McDonalds? KFC? Close, but not quite, as Subway eclipses both of those. Subway was founded a decade after McDonalds, it doesn't generate as much revenue and it's not in as many countries. But in terms of locations, nothing comes close to Subway.
Subway restaurants can be found in over 100 countries, and there are more than 44,000 locations in total. Not only is this the biggest fast food chain and the biggest purveyor of sandwiches, but it's also the fastest growing chain in the world. It overtook McDonalds as the chain with the most locations back in 2010, and it has been running away with that title ever since.
Subway, it seems, is on course to dominate the fast food industry. And with a global customer base welcoming that domination, it could be a matter of time before there is a Subway in every country, city, village and town.
Subway History
The history of Subway is an inspiring one, and one that embodies the American Dream. In 1965 Brooklyn native Frederick Adrian DeLuca, known as "Fred" to his friends, borrowed $1,000 from his friend Peter Buck to setup a sandwich shop. He named the shop after his friend and Peter's Super Submarines was launched in Bridgeport, Connecticut, with both Peter and Fred running the show.
DeLuca was just 17 at the time and his goal was to make enough money to get him through medical school. The company that he created to oversee operations, Doctor's Associates, was named after this goal. They changed their name to "Subway" in 1968, by which time the brand had already started to grow.
Franchises began to sprout up across the United States. After 13 years they had franchises on both the east and west coasts of the US. After a further 6 years the first store opened outside of the US, and in 1996 they extended their reach to the United Kingdom.
In 2007, Subway officially had more locations in the United States than McDonalds, and the brand has only continued to grow since then.
 Subway Struggles
Subway is growing at an unprecedented rate, but it's not all smooth going for everyone's favorite sandwich shop. When it comes to advertising, Subway are the second biggest spenders in the fast food industry. But despite this, and their size, they don't make as much money as McDonalds. They have also taken a few sizable hits in recent years, not least of which was the arrest of their spokesman Jared Fogle.
Fogle had helped the Subway brand to grow in the United States. He had proved to be a very lucrative spokesman for the chain. He claimed to have lost a lot of weight eating nothing but Subway sandwiches, and this was a story that the American public took to heart.
But when Fogle was arrested in 2015 and sentenced to a lengthy jail term, the brand took a hit. They lost their spokesman, and because of the nature the charges against Fogle, they suffered a lot of bad press.
Many have suggested that Subway grew too quickly and that they are victims of their own success. But whatever the reason for their suffering profits in recent years, the people in charge seem confident that this brand will continue to grow and will be around for many years to come.
Is Subway in Debt?
Not by any stretch of the imagination. In fact, they are one of the most profitable franchise operations in the fast food and quick service industries. It may be true that some locations are failing, but when you have so many and you are reliant on a franchise model to run them, that is inevitable.
How Much Does a Subway Franchise Cost?
The initial franchise fee is just $15,000. That makes it one of the cheapest around, which is perhaps why there are so many. But there is more to it than that. You need equipment. You need stock and you need a location. The costs can mount up and the franchise fee is just the tip of a very large iceberg.
Subway Menu
It's all about sandwiches at Subway and they come in 6 inch and 12 inch (footlong) varieties. These are all prepared fresh in front of you, with the servers (known as the "Subway Sandwich Artists") making it to your specifications. You can choose from their preset menu items, picking how much or little of a certain ingredient you want, or you can create your own sub from a selection of meats, vegetables, cheeses and sauces.
All bread is baked fresh every day and all ingredients are fresh as well. The sandwiches can be served hot, with favorites including the messy and delicious Meatball Marinara, or cold, which is the case with classics like the Tuna Sub.
There are plenty of options for vegetarians and vegans, with veggie patties and a choice of vegetables, and there is also a vast selection of sides and drinks. You can satisfy your sweet tooth and prepare for dessert with cookies or apple slices, or you can opt for some healthy fruit juice.
Subway's menu is available throughout the day, but there are also some breakfast options available in the morning. These include breakfast subs, bacon, egg and cheese subs and even hash browns.
And the best thing about Subway is that if you want something else, whether you want to omit those olives, pour on some extra melted cheese or stuff in some extra bacon, you just need to ask.
Is Subway Fast Food?
There are many who dismiss the idea that Subway is fast food. They see it as being healthier, lighter and fresher, which are words that are just not used where fast food is concerned. But the only qualifier for fast food is that it's fast, and this most definitely is. It's also cheap, can be eaten on the go or eaten in, and has variety of menu options. No matter how you look at it, Subway is fast food.
Subway Secret Menu
Subway serve over 5,000 sandwiches every single minute. That's a vast assortment of meats, cheeses and sauces, and a lot of bread. And when you consider that every sandwich is made to order, there is a lot of potential for some Subway secret menu hacks.
This includes everything from simple menu hacks like "Winged Style", whereby they will let the meat hand out in all its glory as opposed to tucking it away, to the Pizza Sub, which is exactly what it sounds like: a pizza in a sandwich!
That's not all either, as there are even Subway secret menu hacks that can get you different bread, special sauces, and more.
Subway Nutrition and Calories
Subway Nutrition is high on the agenda. It was a major part of the advertising campaigns when Jared Fogle was the spokesman and it remains a prominent angle. Subway tout their products as being healthier than meals from other fast food chains, and to a degree, they are.
But if you're eating a foot of bread, mayonnaise and processed meat, you shouldn't expect it to be the healthiest meal you have all day. Some of their sandwiches are high in fat and salt, and many are high in calories. But everything is okay in moderation and there are healthier options available. Subway have also done a lot to reduce the salt and fat in their sandwiches over the years.
Subway have a selection of low-fat 6-inch sandwiches available, including beef, chicken breast, turkey breast and club. All of these are between 250 and 250 calories. Those are some great stats for a big chunky sandwich.
Subway Menu Prices

Subway prices are very reasonable. That's because they want to target the lunch-time speed eaters, the students and the business types who want to grab, snack and dash. They provide an alternative to packaged sandwiches, offering something that is fresher, tastier and just as affordable.
You can generally pickup a meal deal, including a sandwich, a drink and a snack, for around $10. The BMT, which is one of the most popular sandwiches at Subway, costs $6.75 for the footlong, $4.25 for the six inch option.
Subway Locations
There are more than 26,000 Subway restaurants in the United States, and close to 20,000 more elsewhere. The countries with the most franchises include Canada, which has more than 3,000; the United Kingdom, which has more than 2,000; and Russia, where there are in excess of 600.
Additional countries where Subway can be found include Afghanistan; Cayman Islands; Guam; and Suriname.
Where is Subway?
If you are looking for a location near you then you do not have to look far. If you are in the US or UK, as many of our readers are, then you should be able to find one in every high street. You can also find them in shopping centers and other high traffic areas. Just like Cinnabon and Auntie Anne's, then love all that quick, hungry footfall.
Subway Store Hours
Subway's store hours vary depending on the location. Hours are shorter on Sunday, but not by much. You can get the exact hours by searching on your local restaurants social media pages. We have also included some information below for you.
When Does Subway Open?
They typically open at 7:00am from Monday through to Saturday. Most locations simply open an hour later on Sunday, but they may not open at all during certain holidays.
When Does Subway Close?
Most locations will be shut by 10pm from Monday through to Saturday. This may change to an hour earlier during the week. You shoudl check with our Which Restaurants are Open on US Holidays page to learn if/when they are open on holidays.
Date Modified - December 4, 2017