Buffalo Wild Wings Secret Menu Items [Updated Sep 2023]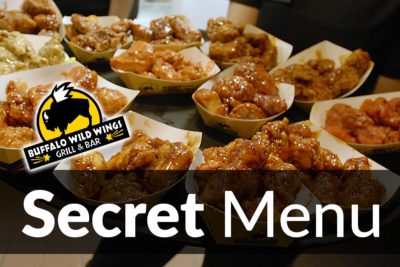 The Buffalo Wild Wings secret menu is an extension of the traditional BW3 menu. This is one of the best places to grab chicken wings and other American favorites in the United States.
This is food that was made to be shared, food that was made for your cheat day. And, if you're anything like us, everyday is a cheat day.
It's food that is unashamedly fatty, salty and sweet; food that doesn't pretend to be anything else. And that's why many Americans have fallen in love with Buffalo Wild Wings.
If you're one of those adoring customers, then the Buffalo Wild Wings secret menu could be just what you need.
The Buffalo Wild Wings secret menu contains all kinds of extra combinations, tricks and tips that can help you to discover new dishes and new options. These Buffalo Wild Wings secret menu items can either be made with things on the existing menu, or they can be ordered separately.
Date Modified - 08/23/2023