Carl's Jr Nutrition Info & Calories [Updated Dec 2023]
This page contains all Carl's Jr. nutrition information, including calories, fat, sugar and more. Carl's Jr. are all about big burgers, big flavors and no-holds barred indulgence. As a result, there aren't many healthy options on the menu and if you want to eat one of their burgers and remain trim and attractive (yes, we're talking about you, you handsome beast) then you're going to have to work hard in the gym.
Their burgers contain close to 1,000 calories. That's half the recommended daily intake for an average woman, and a little less than that for the average man. If you go the whole hog, with sides, a drink and a dessert to top it off, then that could be your daily total right there.


Still, it's all about moderation. And to make sure you moderate your calorie and fat intake, you just need to know what's in your food. With that in mind, take a look at the Carl's Jr. nutrition table below. This is up-to-date and contains official information for all Carl's Jr. menu items.
Carl's Jr. Calories
Carl's Jr. Healthy Options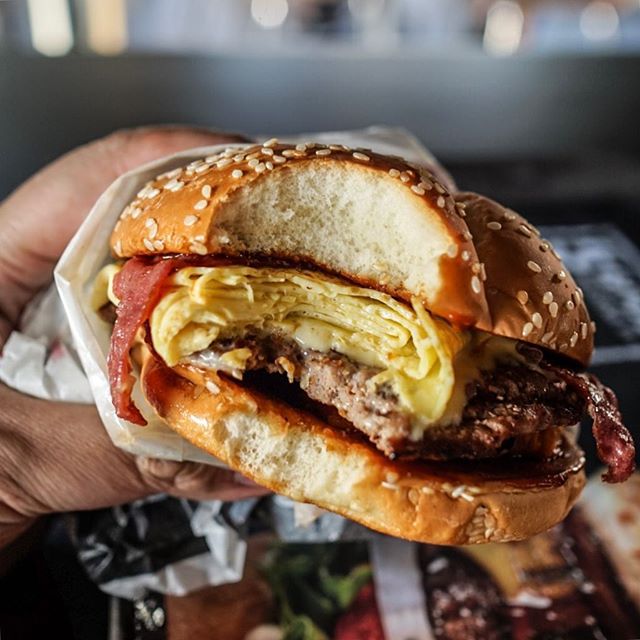 There really is no such thing as a "Carl's Jr. Healthy Option". However, there are options with lower calories and reduced fat. Most of these can be found on their breakfast menu, where even some of their bigger items have as much as half the calories of their burgers.
You can also simply ask for a reduced-size burger. If you ask them to take out a patty, remove the cheese or even wrap everything in lettuce as opposed to bread, then you can cut those calories in half. For more information on the things you can request, check our Carl's Jr. secret menu page.
Carl's Jr. Gluten-Free
If you can't eat gluten, then there are still options for you on the Carl's Jr. menu. As mentioned above, you can swap the bread for lettuce to get rid of that big hunk of gluten and carbs. If you do that with any of their Low-Carb Thickburgers, their Guacamole Thickburgers, their Famous Star and their Famous Star with Cheese, then you have a completely gluten-free burger in your hands.
You can also order some of their Natural Cut Fries. But if you're a celiac, as opposed to someone who chooses not to eat gluten for other reasons, then you should make sure you inform the server. That way you can ensure they cook your fries in a different fryer, avoiding contamination from other cooked sides.
Their shakes are also okay for the most part, especially if you order the Vanilla, Chocolate and Strawberry options. And as far as the sauces go, you will be okay with the following:
Sweet & Bold BBQ Dipping Sauce
Buttermilk Ranch Dipping Sauce
House Dressing
Blue Cheese Dressing
Low Fat Balsamic Vinaigrette Dressing
Honey Mustard Dipping Sauce
Spicy Buffalo Dipping Sauce
Looking for the nutrition facts for everything on the Carl's Jr menu? We have the serving size, calories, fat, protein and carbs for just about every item that Carl's Jr offers.
To start, we've sorted their food offers into categories: .
Is there a menu item from Carl's Jr that we're missing, or you'd like to see? Let us know!
Date Modified - 11/10/2023