Olive Garden Nutrition, Prices & Secret Menu [Upd. Sep 2023]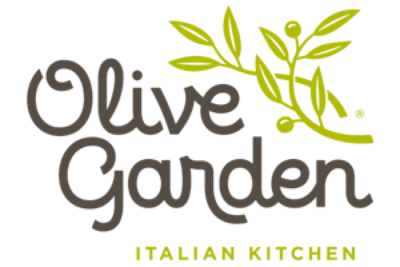 Olive Garden has delivered decadent Italian goodness to its customers since 1982. Its rapid growth is attributed to efficient, friendly service, coupled with irresistible dishes, and of course, the breadsticks.
It's not just the main menu that delivers either. The Olive Garden secret menu is one of the best kept secrets in casual dining, one that can rival other big casual dining menus like the Nando's secret menu and the Pizza Hut secret menu
Founded: 1982
Headquarters: Orlando Florida
Style: Italian, Casual Dining
Founder: Bill Darden
Locations: 844 (2016)
Olive Garden History

Olive Garden is Italian food that Italians would be happy to eat. It's authentic Italian food, and it makes for a great alternative to pizzas, mac 'n cheese, and other "Italian" food that bears very little resemblance to what you would find in Italy.
It's good, honest food cooked fresh, and that's why Olive Garden is currently one of the biggest restaurant chains in the United States.
The first Olive Garden location was opened in Orlando in 1982. At the time it was a part of the multinational food group General Mills, which was founded way back in 1856.
In just a few short years, Olive Garden became one of the fastest growing brands in the company and one of the most profitable. By 1989, 1 restaurant had blossomed into 145, and that number continued to grow.
General Mills eventually moved their restaurant chains into a separate group, which they named Darden Restaurants after Bill Darden, the man behind the brands.
Olive Garden and Darden Restaurants
With over 200,000 employees and a revenue in excess of $7 billion, Darden are one of the biggest restaurant groups in the world. Not all of this profit comes from Olive Garden though. In fact, Darden have their hands in many lucrative pies.
They were the former owners of the Red Lobster chain (which they sold in 2014), and at the time of writing they own Bahama Breeze, The Capital Grille, Longhorn Steakhouse and many others.
In 2015, Darden were responsible for operating more than 1,500 locations worldwide. And with so many successful chains under their wings, this number is growing year on year.
Olive Garden Menu
Olive Garden serves fresh, Italian food prepared the way it should be prepared. You won't find any greasy pizzas, Mac 'n Cheese or cheesy garlic breads here. There are versions of those dishes, of course, but they stay true to traditional Italian cooking.
Of course, Olive Garden isn't quite like eating in an Italian grandmother's home, which is the image they aim for. It's not that authentic, because it's catering for an American customer-base and not an Italian one. However, it's as close as you're going to get without stepping foot in the Mediterranean.
Their dishes are heavy on pasta, breads and salads. They also have a wide selection of seafood dishes, and there are a number of sides, drinks and desserts to enjoy as well.
Olive Garden Secret Menu
Casual dining restaurants are not renowned for their secret menus. In fact, they are pretty much nonexistent in many of them. However, there is an Olive Garden secret menu and it might surprise you.
This menu includes some hidden vegetarian and vegan options. There are several of these on the menu already, but with the standard menu you're still very limited if you don't eat meat or dairy. The secret menu opens this up a little more, offering everything from completely new dishes, to vegetarian tweaks on current menu dishes.
Our secret menu hacks also include optional extras you can order; hidden entrees to whet your appetite; dipping sauces that go great with breadsticks and pizza; and healthy, special diet options.
Olive Garden Nutrition and Calories
Olive Garden is heavy on the olive oil. But the same can be said for traditional Italian food. They love their olive oil in the Med, and any Greek, Italian or Spaniard will tell you that you can never have too much of the stuff.
Olive oil is loaded with calories, but it's also very good for you. It's fat, but it's good fat. And studies have shown that olive oil may actually be able to assist with the reduction of cholesterol, which in turn can help to reduce the risk of heart attacks and strokes.
A lot of research has been conducted on the Mediterranean diet and they all agree that despite the mass of carb-heavy pasta and fat-heavy oil, this is one of the healthiest diets in the world. So, don't fret about those extra calories, don't worry about the fat, because Olive Garden might be good for you.
Be sure to read our guide on Olive Garden nutrition to learn more about the calories and fat in your Italian feast.
Olive Garden Menu Prices
Olive Garden prices are okay, but this is not fast food. As a result, you should expect to pay a little more than you would in many of the other restaurants listed on this site.
Price wise, Olive Garden is comparable to restaurant chains like Nandos and Red Lobster, but the food on offer is completely different. If you're comparing a pizza from Olive Garden to a pizza from Domino's or Papa John's, then you can expect to pay a little more for the former. But that's because you're also paying for the premiums of service and for the luxury of dining in. On the plus side, you won't pay that much extra, and there are still many low-cost options available.
Olive Garden Locations
The majority of the 840+ Olive Garden locations are in the United States. However, there are also a number of locations in other countries.
Olive Garden have struggled to gain traction north of the border, but this hasn't stopped them trying. As of 2016, there are just 6 restaurants in Canada. But this number has exceeded 15 in the past, with many of them closing down.
Other countries with Olive Garden locations include Mexico, Brazil, Ecuador and Kuwait.
Olive Garden Store Hours
Olive Garden opens in time for lunch at 11:00am, and remains open until 11:00pm, catering for evening meals as well. It is open 7 days a week, including Sunday. But these times may change during the holidays and in certain locations.
Date Modified - December 4, 2017