Little Caesars Secret Menu Items [Updated Sep 2023]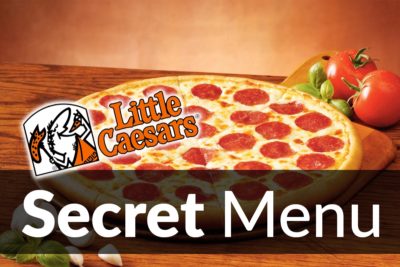 The Little Caesars secret menu could be just what you need if you're looking to spice up the traditional Little Caesars menu. This secret menu offers a few interesting tips and tricks to help you get more from your favorite pizza place.
You can make their famous Crazy Bread a little crazier, you can load-up on your favorite toppings, and much more.
Be sure to check with our Little Caesars Nutrition Info page once you've read through this secret menu. As well as some information on calorie content, sugar and sodium, you can also discover some healthier pizzas, sides and more.With that said, let's take a look at what the Little Caesars secret menu can offer you.
Date Modified - 09/02/2023