Orange Julius Secret Menu Items [Updated Sep 2023]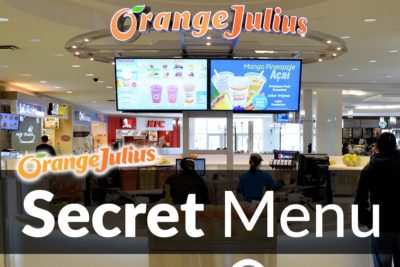 The Orange Julius secret menu, like the Orange Julius menu, is fairly small. In fact, it's more or less nonexistent. This isn't a big burger chain like McDonalds. It is't a big Mexican chain like Taco Bell. As a result, it doesn't come loaded with all kinds of cheesy, meaty, spicy secrets.
However, the Orange Julius secret menu does exist and you can find it here. We have cobbled together a few menu hacks, taken from managers, servers and customers. We have also included an Orange Julius recipe, giving you a chance to make this famous drink in your own home.
So, while the Orange Julius secret menu doesn't have the variety of the big chains or the size of the Starbucks secret menu, it does exist and it's well worth a look.
Many of the Orange Julius secret menu hacks come from the OJ/DQ combination stores. This is officially a Dairy Queen brand and you can find all of these creamy, smooth drinks on the Dairy Queen menu. However, no matter where you find these hacks, they all revolve around this iconic orange beverage.
Orange Julius Recipe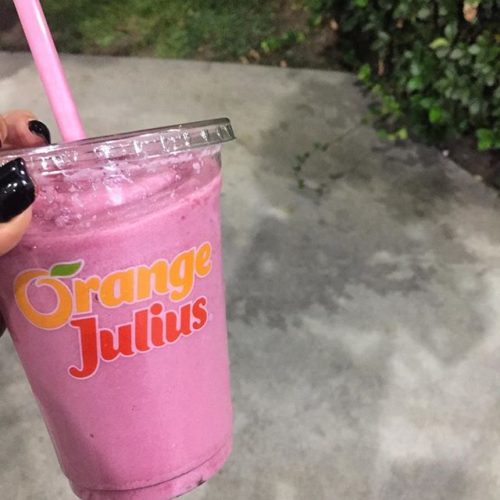 Orange Julius isn't very well-known outside of the United States. There have been calls to take this drink to Europe and other locations with many international customers seeking a taste of an iconic drink. But the truth is, they already tired. Orange Julius took their drink to Europe in the 70s, before falling to achieve any sort of traction in the United Kingdom and Netherlands.
But you don't need Orange Julius stands or stores to taste this drink. You can make it in your own kitchen. You can do this wherever you are, but bear in mind that the following measurements are for the US market and you'll need to make a few simple conversations if you're based outside of the US:
What you Need
1 cup milk (whether you use whole or skim is up to you)
2 tsp vanilla extract
6-ounce can frozen orange juice concentrate
1/2 cup sugar
1 1/2 cups ice
Instructions
1. Pour the milk and the vanilla into a blender and mix. You're going to need a blender for this, because while this task can be done with a simple whisk, the rest can not.
2. Put in the frozen concentrate and blend until everything is smooth.
3. Add the sugar and the ice cubes and blend until the mixture has thickened. At this point, you should have something drinkable and something that resembles Orange Julius. So, if it's too thick, add a little water.
This drink is best served chilled and with a straw. This will make you one full glass, but you can increase those ingredients, make a big batch and then keep it chilled for a few days.
Date Modified - 08/16/2023