Chick-fil-A Full Menu & Prices [Updated Sep 2023]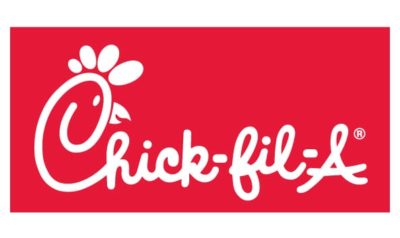 Chick-fil-A menu prices have evolved over time as the company has come to offer a more comprehensive menu. Chick-fil-A has sold their tender, tasty chicken in just about every form since its founding nearly 70 years ago. Their devout fan base comes with good reason – the menu is chock full of juicy sandwiches, strips, nuggets, and more. Of course, their signature waffle fries are a favorite, too.
Many entrees are priced in a slightly higher range than most fast-food restaurants, since Chick-fil-A offers higher quality. Explore our list of Chick-fil-A menu items to see what catches your eye.
The Original Chicken Sandwich definitely takes the cake as the most loved item on the Chick-fil-A full menu. It has been a longtime favorite of the Chick-fil-A followers, with their tender, crispy Nuggets taking a close second. Another distinguishing item on their menu are Waffle Fries, sought after by many of their die-hard fans. That being said, every item on the Chick-fil-A menu is worth giving a try!
Breakfast Menu Prices
Fast food breakfast menus have always been popular. Customers want to leave the house early, grab something on the go and then head for work. And because breakfast is the only time of day when we all allow ourselves to eat a little more fat and sugar than usual, we tend not to feel guilty when loading-up on calories.
The Chick-Fil-A breakfast menu is one of the best out there for this. There are high fat dishes, low-fat dishes and everything in between. So, choose your poison and start your day.
What Time Does Chick-Fil-A Start Serving Breakfast?
Typically Chick-Fil-A start serving breakfast at 6:30am. There are free breakfasts and all kinds of coupons to take advantage of during this time.
What Time Does Chick-Fil-A Stop Serving Breakfast?
It all depends on location, but most Chick-Fil-A stop serving breakfast at 10:30am. This gives you plenty of time to sample everything that is on the Chick-Fil-A breakfast menu, which you can find on this Chick-Fil-A menu prices page, along with all other menus.
Sandwich Prices
The sandwiches are one of the things that separate the Chick-Fil-A menu from menus like those found at Popeyes, Raising Canes and other chicken chains. In many ways it is also a breath of fresh air when compared to the KFC menu. KFC do have sandwiches, but not quite like the ones found here.
How Much is a Chick-Fil-A Sandwich?
As you can see from our Chick-Fil-A menu prices the Chick-Fil-A sandwich costs around $3. You can get more value for your money if you order one of the combos. You can also take a look at detailed and up to date prices below.
How Much do Chick-Fil-A Chicken Wraps Cost?
Chicken wraps are one of the best features of this menu. They come packed with all of the ingredients you can get in your chicken sandwich, but stuffed into a tortilla wrap instead. If they is anything that Americans love more than a burger it's a wrap, so these tend to perform very well on the Chick-Fil-A menu. However, even in the face of that obsession, these are still often overlooked in favor of the classic chicken sandwich, which we will look at a little later on.
Before we get to that though let's answer the following question: how much do Chick-Fil-A wraps cost?
Salads
The salads make for a lighter and healthier break from the rest of the Chick-Fil-A menu. This is chicken that isn't fried, and there are plenty of fresh veggies and other wholesome ingredients. Salads aren't always worthwhile on fast food chains, but these are different. To see how many calories and fat these contain, take a look at our Chick-Fil-A Nutrition Info page, which has been linked in the graphic at the bottom of this page. To see how much these salads cost, take a look at the table below.
Sides
The sides on the Chick-Fil-A menu include all of the usual suspects. But there are some unique additions to this section of the menu as well. And that's not because they have tried to provide something different, but because they were always different. After all, this is one of the oldest chains in the United States. You can order these sides as part of a combo/meal, which is always advised. This way you're always going to get the best bang for your buck and can typically shave up to 50% off the prices below if you order them in a meal with a large burger or wrap.
Desserts
Chick-Fil-A desserts are not exactly the best desserts you will see mentioned on this site. There are many surprise dessert menus hidden away on top fast food chains, including the freshly baked cookies found on the Domino's menu. Here there are a few decent treats that can make for a nice end to your meal, but do not expect anything amazing, because you will be disappointed.
Date Modified - 09/12/2023