Chick-fil-A Nutrition Info & Calories [Updated Sep 2023]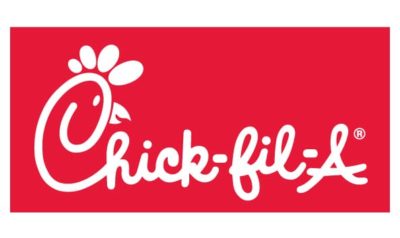 Chick-fil-A has served tantalizingly tender chicken patties, sandwiches, strips and nuggets for nearly seven decades, giving customers a healthy and filling meal for a fair price. Many place chicken on a pedestal above beef, steak, sausage, bacon and any other red meats, because they're supposed to be healthier. These Chick fil A nutrition menu facts are updated each month for you to enjoy.
But don't get too comfortable — chicken can still be unhealthy. Keep your diet in check and assess the stats on your favorite options.
Before you begin, make sure you are up to date with out Chick-fil-A secret menu and our other pages on this chain. You may also want to check-in with relevant pages like National Fried Chicken Day.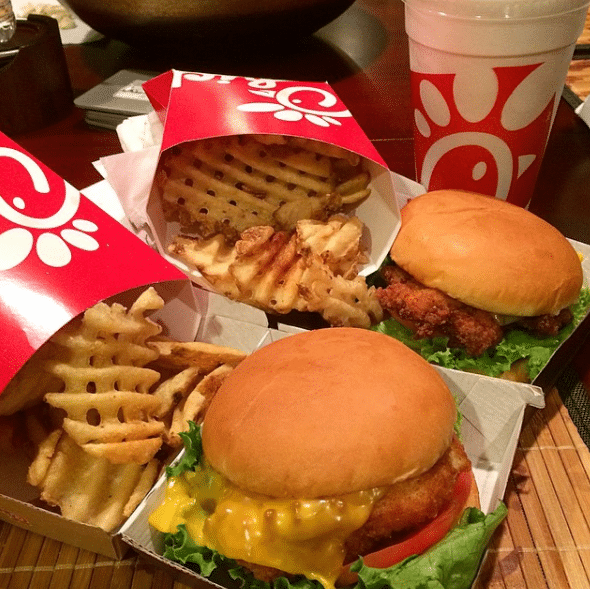 You might think that Chick-fil-A is all bad. After all, how good can fried chicken possibly be? Well, while it's not exactly health food, there are healthy options. You will also find that the chicken here is healthier than the chicken at chains like KFC and Popeyes. It's all about the way it is cooked and served; it's about portions and variety. And when it comes to healthier options the Chick-fil-A menu just has so much more going for it.
In this Chick-fil-A nutrition guide we'll show you just what we mean with a series of tables, but we'll also drop in some frequently asked questions to help you out even further.
Chick-fil-A Breakfast Menu Calories
Chicken Sandwich Nutrition Facts
This is one of the best and the most popular dishes on the menu. Its calories might surprise you and its taste is sure to impress you. That's why the chicken sandwich is so popular and why fast food fans always think of Chick-Fil-A when they think of this snack.
How Many Calories in Chick-Fil-A Sandwich?
There are 440 calories in the classic Chick-Fil-A sandwich. This is one of the most popular items on the Chick-Fil-A menu and at 440 calories, it's not too bad nutritionally speaking.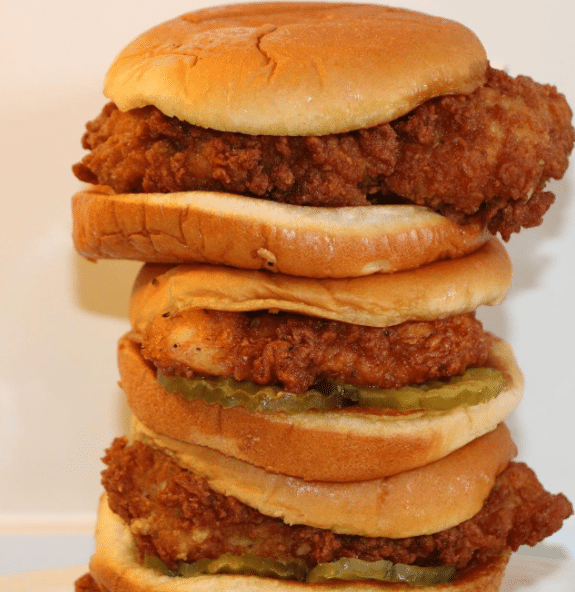 Chicken Wraps Calories Menu
It is not just about the sandwiches. The same chicken and many of the same fillings can be added to a wrap. We typically prefer wraps to sandwiches and burgers and we know we're not alone in that. But while there are some great wraps here, the burger version of their main sandwich is always the best one.
No. It's fried chicken and it is heavy on fat and salt, so it's not a surprise. However, there are many healthier options than you would find at similar chains, so it's not all bad.
The fact that so many are asking this question leads us to believe that there are a lot of desperate people out there. We can't picture anyone asking it without a pleading look in their eyes and their fingers crossed.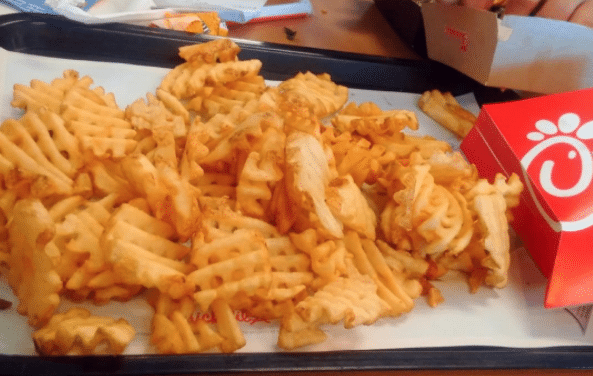 Chick-Fil-A Allergen Information
It is becoming increasingly important for chains to pay attention to allergies and to special diets. That's why you will find that many newer chains seem to have dishes for everyone (just take a look at the Smashburger menu and the BurgerFi menu to see what we mean). However, older chains are different and they tend to be loess tolerant.
Chick-Fil-A is one of the oldest chains of them all, so it will come as no surprise to learn that they are not quite as tolerant when it comes to additional options. There is very little here for vegans, there isn't even a great deal of menu options for vegetarians, and if you have a certain allergy then you may be out of luck.
This info isn't really available on the standard Chick-Fil-A nutrition forms and it's not covered on our Chick-Fil-A nutrition tables above. But we have answered a few key questions about these concerns below to help you out.
Does Chick-Fil-A Use Peanut Oil?
They do. In fact, they use this oil for most of their fried dishes, which means this chain is a no-go if you are allergic to peanuts.
Is Chick-Fil-A Gluten Free?
There are gluten-free options on the Chick-Fil-A menu. Like all chains they have devoted a little attention to those on a gluten-free diet and they seem to be doing more and more as they go on.
Typically, you can enjoy a small selection of gluten-free options at Chick-Fil-A, but it is not considered to be a gluten-free environment. In other words, they use a lot of gluten products when prepping and cooking and there is a high risk of contamination. This is a massive problem if you have a major intolerance, but if you are avoiding gluten out of choice, then you may be okay with the GF Chick-Fil-A options.
Do Chick-Fil-A Use MSG?
Chick-Fil-A do use MSG and they have stated this rather proudly in the past. They clearly do not believe it is an issue and while many experts would agree with them, many others (and may customers) would not. Petitions have been raised to stop Chick-Fil-A using MSG, but as yet these have not been effective.
What are Chick-Fil-A Vegetarian Options?
The Chick-Fil-A Waffle Fries are vegetarian and they also taste great, so this is often the first thing that vegetarian diners buy when they find themselves at this restaurant.
There are also salads, fruit salads, hash browns, bagels and a few sides. There is nothing (except the fries) that really stands out though and we have seen better options for veggies at many of their rival chains.
What are Chick-Fil-A Vegan Options?
The Chick-Fil-A Waffle Fries are also vegan and these are a great treat, and a surprise choice.
There are very few other vegan options on the Chick-Fil-A menu though. In fact, the only option that we know of with regards to cooked foods are the hash browns, which can only be ordered during breakfast time. These are nice, don't get us wrong, but we have a feeling that they will not be enough to sate the appetites of our vegan readers out there.
If not, then you can order some of the salads and simply make sure there is no added cheese or mayo. But this is a very limited choice and in all honesty, vegans are better off giving this restaurant chain a miss.
Looking for the nutrition facts for everything on the Chick-fil-A menu? We have the serving size, calories, fat, protein and carbs for just about every item that Chick-fil-A offers.
To start, we've sorted their food offers into categories: .
Is there a menu item from Chick-fil-A that we're missing, or you'd like to see? Let us know!
Date Modified - 08/06/2023