Steak n' Shake Secret Menu Items [Updated Oct 2023]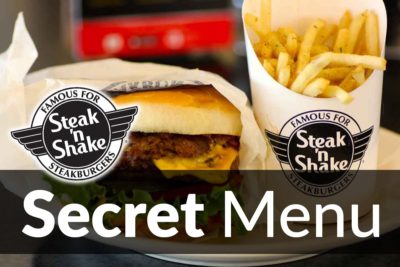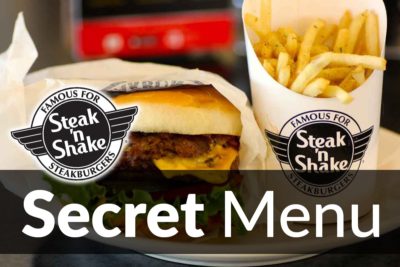 The Steak 'n Shake secret menu does exist, to some extent anyway. There are a few items here that you won't find on the standard menu, items that even diehard customers don't know about. It's not big, and it has nothing on the Burger King secret menu or even the Smashburger secret menu. But it's still worth a look.
The Steak 'n Shake secret menu is also growing all of the time. The same can be said for all secret menus. Secret menus are a great opportunity for the brand to gain a little extra exposure, to drive some social media traffic and to grow brand awareness. A lot of that is down to the work of Secret Menus (if you can forgive us for blowing our own trumpet) and the commitment of readers like you (who also have trumpets that need blowing).
So, the more you read on this subject, and the more you enquire in-store and online, the bigger the Steak 'n Shake secret menu will grow.
Before we take a look at the Steak 'n Shake secret menu, you should take a look at our Steakburger Recipe. This unique burger has helped to define this chain and to ensure they remain strong even in a saturated marketplace. It's a burger like no other, with a unique seasoning. But we have the recipe so you can create this unique burger yourself.
Just click onto our Steak 'n Shake Steak-burger Recipe page.
The 7×7 Burger
This burger is available at all Steak 'n Shake locations, but you need to order it between midnight and 6am. This all-night burger is part of a unique menu that takes over from their standard menu and fits in just before their breakfast menu.
It's perfect after a long day on the road, after a big night partying or just of those nights when you can't sleep and you want to take comfort in meat, cheese and everything that's bad for you. Because let's be honest, we've all had those nights.
Simply put, this is like their traditional Steakburger, only 7x better. There are 7 cheese-topped patties stacked on top of each other and wedged between a soft burger bun. Of course, all that cheese and meat comes with a lot of fat and an excessive number of calories. In fact, there are close to 100 grams of fat in this behemoth, as well as over 1,300 calories. What's more, you're also getting way more than your RDA of salt.
But for an indulgent night-time snack when you're feeling sorry for yourself, you can't get much better than this. And it's all available for just $7.77. That sort of value is worth staying up past midnight for.
Date Modified - 08/31/2023