Arby's Secret Menu Items [Updated Oct 2023]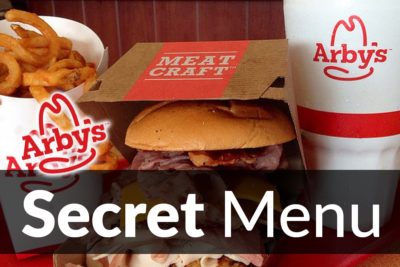 The Arby's secret menu is full of meaty goodness. From a mountain of meat to new spins on classic menu items, any meat lover will go ga-ga over Arby's secret menu. Arby's already offers a different fare of food than your typical fast food chain, but if you add in these delicious secret menu items, you'll be glad you went!
If you do try out any of these secret menu hacks for yourself, be sure to take a photo and post it on our Secret Menu Facebook page!
Date Modified - 09/23/2023