Potbelly Secret Menu Items [Updated Oct 2023]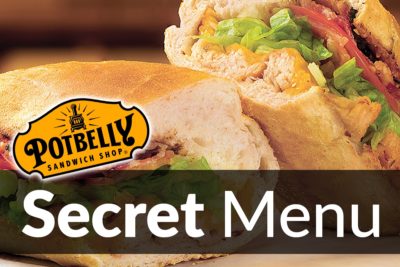 The Potbelly secret menu may surprise you. It certainly surprised us. There is a simple rule of thumb when it comes to secret menus. It states that the bigger the chain is, the bigger their secret menu will be. It's why the McDonalds secret menu, the KFC secret menu and the Starbucks secret menu are three of the biggest on this site.
That doesn't bode well for Potbelly. Not when you consider that this chain is smaller than the likes of Subway and Jimmy John's, and is also smaller than Firehouse Subs, Quiznos and Jersey Mike's Subs. However, despite all of that, the Potbelly secret menu is huge.
Don't believe us? Take a look at all of the menu hacks below.
There more than a dozen Potbelly menu hacks in total, and more are being added all of the time. These Potbelly secret menu hacks mostly focus on a few extra sandwich fillings, but there are also some dessert treats.
And if you know of anything that we might have missed, feel free to get in touch. Like all secret menus on this site, the Potbelly secret menu is being updated all of the time and we're always looking for new hacks to beef it up.
Date Modified - 08/22/2023